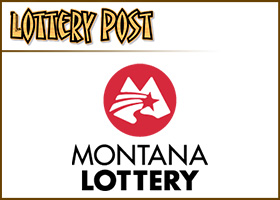 GREAT FALLS, Mt. — Jack Barisich, an 86-year-old retired snow plow driver with the Montana Department of Transportation living in Winnett, Montana, has claimed the grand prize in the Montana Millionaire lottery drawing.
A press release from the Montana Lottery says that Barisich got the winning ticket as a gift from Stacie Schissler of Great Falls, a relative of his son's.
Schissler bought the ticket at the Pit Stop in Black Eagle. She told Lottery officials that it's not her usual place to buy tickets, but she was in Black Eagle for a work holiday party and went in.
The Barisich family has a Christmas tradition of exchanging Montana Lottery tickets.
All the adults in the extended Montana family that stretches from Great Falls to Billings to Winnett exchange Scratch tickets as presents, and they always buy Montana Millionaire tickets.
They have one rule: If anybody wins, the winner splits the prize with the person who gave them the ticket.
But nobody ever really thought they'd win. This time, however, the family's luck changed.
Now Jack and Stacie have have split the jackpot winnings.
"I just couldn't believe it," Schissler said.
Barisich had already returned to Winnett after Christmas when Montana Lottery officials in Helena drew his lucky number four days after the holiday. His son called him but Barisich didn't believe him.
"It's still a little hard to believe, to tell you the truth," Barisich said.
The family kept their ticket locked in a safe until they could all visit Montana Lottery headquarters in Helena to validate their win and claim their prize.
Right now, neither Schissler nor Barisich have specific plans for the winnings.
They're still taking it all in.
"This doesn't happen very often," Barisich said.