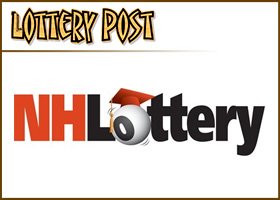 MANCHESTER, N.H. — The New Hampshire Lottery is contemplating a lawsuit after the U.S. Justice Department deemed online lottery sales illegal.
The New Hampshire Lottery says it had the most successful launch of internet lottery sales in the country last year. Now, it says the move by the Justice Department could cost the state millions in school funding.
"We started selling on the internet scratch tickets, Powerball and Mega Millions," said Charlie McIntyre, executive director of the New Hampshire Lottery. "It's been a very successful program."
The lottery says revenue from online sales could reach $6 million next fiscal year as more people give it a try.
But the Justice Department isn't all in, reversing its 2011 opinion that said only interstate sports betting is in violation of the Federal Wire Act.
"We spent a lot of time and energy doing the right thing, doing it the right way that had been set out years prior," McIntyre said. "And then to have this thing happen out of the blue is remarkable in a negative way."
Several state lotteries are asking the acting attorney general to overrule the opinion. They're urging the federal government not to take any action and instead allow states to govern their own lotteries.
Online sales continue in New Hampshire as the issue is debated.