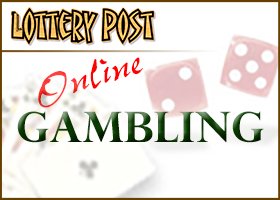 New Jersey is joining New Hampshire, Pennsylvania, and several lottery companies in a suit seeking to invalidate the U.S. Department of Justice's legal ruling last year which critics said could hurt the state's multibillion-dollar online gaming and sports betting industries, Attorney Gurbir Grewal announced Monday.
Grewal, in the amicus brief filed March 8 in the United States District Court for New Hampshire, is seeking "nationwide relief" of the DOJ's reinterpretation of the federal Wire Act which banned any form of online gaming that crosses state lines.
Many states and businesses will be "imperiled" by the DOJ's decision, the brief reads, and the justice department had no legal grounds to unveil such a strict interpretation.
The justice department announced its reinterpretation of the Wire Act in January, reversing an Obama-era interpretation from 2011 that opened the way for a vastly expanded online gambling market in states such as New Jersey. States and businesses have until June to comply after the DOJ pushed the compliance deadline back from April.
Grewal and Pennsylvania Attorney General Josh Shapiro both allege that Las Vegas Sands CEO Sheldon Adelson, a powerful casino lobbyist and mega-donor to the nationwide Republican establishment might have played a role in the reinterpretation because his brick and mortar establishments could lose profits to online gambling.
They jointly filed a federal Freedom of Information Act request in February with the DOJ to determine whether that is the case.
"The future of New Jersey' online gaming industry is at stake because of DOJ's unlawful about-face regarding internet gaming — activity that DOJ promised us was perfectly legal just eight years ago," Grewal said Monday in a statement. "We will not stand by and let this arbitrary, politically-driven reinterpretation destroy a vibrant and essential industry here in our state."
NeoPollard Interactive LLC and Pollard Banknote Ltd. were the first two to file the suit in New Hampshire in mid-February, followed by the New Hampshire Lottery Commission.
New Jersey, according to the March 8 brief, would lose "funding from taxes and fees, hundreds of jobs for its citizens, the secondary gains to its economy from the development of new in-state businesses of jobs."
Former state Sen. Ray Lesniak, who played a heavy hand in a U.S. Supreme Court case knocking down the near-nationwide ban on sports betting, said that even if the online gambling takes place in New Jersey, businesses could still be penalized because internet connection and payment processes cross state lines.