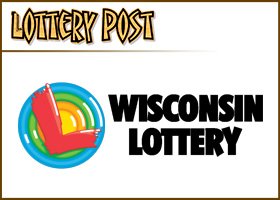 Someone's lucky in Luck
By Kate Northrop
LUCK, Wis. — Luck is in the air in Luck, Wisconsin, where someone was lucky enough to win a $15.1 million Megabucks jackpot last Wednesday night.
It was the luck of the draw, the Wisconsin Lottery said. A winning ticket for the $15.1 million Megabucks jackpot was sold at a lottery retailer in the town of Luck last week.
Wayne's Food Plus on Butternut Avenue in Luck is all the buzz right now. Not only are they giving meaning to the town they're located in, but it is the largest winning ticket ever sold by the lottery retailer and the biggest Megabucks jackpot won since a $22.2 million jackpot in 2015.
"Congratulations to Wayne's Food Plus for selling the winning ticket," Wisconsin Lottery Director Cindy Polzin said in a press release. "What a great way to start 2023. We can't wait to meet the lucky winner."
The winner beat the odds of 1 in 6,991,908 to win the Megabucks jackpot and matched the winning numbers 4, 6, 12, 17, 27, and 28.
Lottery retailers in Wisconsin that sell winning tickets worth over $599 receive a two percent commission up to $100,000. Wayne's Food Plus will receive a $100,000 bonus for selling the winning Megabucks ticket.
"We could not be happier for the winner," Store Manager Paul Wondra said. "They truly got lucky in Luck."
The ticketholder has 180 days from the draw date (Wed., Jan. 4, 2023) to claim the prize and must sign the back of the ticket, the Lottery advised. Winning tickets of $200,000 or more must be claimed in person at the Madison Lottery Office on Rimrock Road in Madison.
Megabucks drawings take place on Wednesdays and Saturdays at 9:00pm CT. Tickets are two plays for $1. The winning numbers, jackpot, and prize amounts can be found on Lottery Post's Wisconsin Lottery Results page.