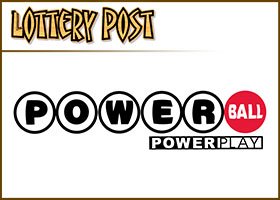 Lucky winner will be able to pay for essential surgery
By Kate Northrop
LINCOLNTON, N.C. — A North Carolina lottery player will be able to get knee replacement surgery after winning a $150,000 Powerball prize.
Ronda Isaac, 57, of Lincolnton, North Carolina, will be finally able to undergo a long-awaited double knee replacement surgery thanks to the $150,000 Powerball prize she scooped up earlier this month.
"I finally get my new knees," she laughed. "When you work standing up all the time, that's pretty exciting."
With the 57-year-old mortician constantly on her feet for her job, winning the prize came as a surprise as much as it did a relief.
"I was kind of in shock," Isaac told the North Carolina Lottery. "I've never won any big prizes before."
Isaac's bought her winning Quick Pick ticket with Online Play on the Lottery's mobile app for the Powerball drawing on Sat., Jan. 7, 2023.
"I like using the app because it's just real convenient," she added.
Her ticket matched four white balls and the Powerball to win the $50,000 third-tier prize. However, Isaac added the Power Play option to her ticket, tripling the total winnings to $150,000 when the 3X multiplier was drawn. The winning numbers for the Jan. 7 drawing were 35, 36, 44, 45, and 67, with Powerball 14.
The winner visited Lottery headquarters in Raleigh on Tuesday to claim her prize and took home $106,876 after taxes. Whatever is left over after the knee surgery, she said, will go into savings.
The odds of matching four white balls and the Powerball number are 1 in 913,129. Powerball drawings take place Mondays, Wednesdays, and Saturdays at 10:59pm EST. Tickets cost $2 each.
(Click to display full-size in gallery)