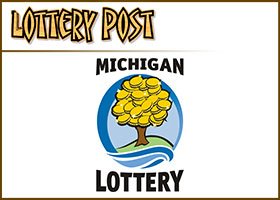 Four family members in Michigan teamed up to create a lottery club, increasing their chances at a big win — which paid off handsomely when they recently claimed a $3.73 million Lotto 47 jackpot.
As an established club (they have "been playing together for a while"), they buy tickets together, and if one of those tickets wins a prize, it's divided among their members, according to lottery officials.
Aptly named "Michigan Lucky 4," this lottery club is now celebrating a huge jackpot win, according to a Jan. 20 news release from the Michigan Lottery.
The Oakland County club's representative said he bought a ticket for the Dec. 10 Lotto 47 drawing, but forgot to check the results the next day.
"A few days later, I was at the same retailer I purchased the ticket, and the owner told me they had sold a $3.73 million winning Lotto 47 ticket," the representative said in the release. "I made a mental note to check my ticket when I got home and then completely forgot about it."
A few more days went by before the lottery player saw the ticket and remembered to finally check if the club had won a prize.
"When I realized that we'd won the jackpot, it took me awhile to gather my thoughts," the representative said. "Once it sunk in, I called my wife and the other club members to tell them the good news! It still seems unreal."
Members of "Michigan Lucky 4" went to claim their prize together, officials said, and they chose to receive their winnings as a one-time payment of about $2.5 million.
The four members, who are taking advantage of Michigan's regulations allowing them to stay anonymous, plan to save their newfound cash, according to the release.
The winning Michigan Lottery ticket — with numbers 4, 7, 8, 18, 25, and 35 — was sold at Sunoco gas station at 7650 Ortonville Road in Clarkston, about 45 miles northwest of Detroit.
The winning numbers were self-picks selected by the players.
(Click to display full-size in gallery)