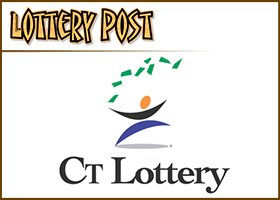 Lottery announces temporary claims schedule to accommodate move
By Kate Northrop
The Connecticut Lottery will be moving its headquarters and claims center to a new facility this month.
On Thursday, the Connecticut Lottery announced that it will be relocating to a new location and posted a temporary in-person prize claims schedule to accommodate the move.
In May, the Lottery revealed that it's lease for its Rocky Hill headquarters building would be expiring and that it would be consolidating all its main functions and operations into a new building this summer.
Its new headquarters will be located at a facility at 15 Sterling Drive in Wallingford, about a 30-minute drive away from the former Rocky Hill site. The Lottery will be maintaining its usual operations with a few interruptions.
The last time for players to make in-person claims at the Rocky Hill office will be between 8:30 am and 12:00 pm on Aug. 22, 2023. The Lottery anticipates that in-person claims at the new Wallingford headquarters will begin the week of Aug. 28, 2023. Players are advised to check back on the Lottery's website for the specific date.
During the brief closure period, players may claim lottery prizes of varying amounts through other methods, outlined below:
Prizes up to $599 may be claimed in-person at licensed Connecticut Lottery retailers or by mail.
Prizes up to $5,000 may be claimed in-person at High-Tier Claim Centers or by mail.
Prizes ranging between $5,001 and $49,999 may be claimed by mail or may be held until the Wallingford headquarters is open for in-person claims.
Prizes $50,000 and above must be held, only to be claimed at the Wallingford headquarters once in-person claims open.
The Lottery says that it will honor any winning claims that expire during the temporary closure period, but those prizes may only be claimed by mail or in-person at the Wallingford headquarters and claims center. Prizes that expire during the temporary closure will not be paid out by lottery retailers or High-Tier Claim Centers.
As of Aug. 21, 2023, all claims made by mail should be mailed to the Lottery's new mailing address, the Lottery advised:
CT Lottery Claims Department
15 Sterling Drive
Wallingford, CT 06492
Claims mailed to the former Rocky Hill location will be forwarded to the new Wallingford location for processing.
Lottery drawings will follow the usual draw schedule and all draw games will be available for sale during this period.