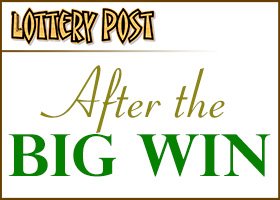 Lottery winner rebukes claims that she carelessly squandered money
By Kate Northrop
A lottery winner from the United Kingdom says she is tired of claims that she handled her win irresponsibly, saying that she's happy with how she spent her £1.8 million (US$2.25 million) in winnings and "had a great time."
Despite buying secondhand cars and flying economy, Lara Griffiths, 53, of West Yorkshire, says she doesn't regret going through a £1.8 million lottery prize she won with her then-husband back in 2005.
In 2005, ex-husband Roger Griffiths informed Lara that he had just won £1.8 million in the lottery, an experience she struggled to define.
"Everyone always asks you what it's like to win the lottery, but it's not a tangible feeling," she told SWNS. "Imagine being told you suddenly have 2 million in the bank."
18 years later, she is divorced from Roger and is "sick of being painted as tragic" after having spent every cent of her lottery prize.
"People kept saying I was stupid, pumped full of plastic surgery and needed my kids taken away," Lara said. "But the fact is, I spent it wisely — and I had a great time."
Lara and Roger's spending habits and purchases have led to name calling and labeling, with some accusing her of being a "silly woman" who haphazardly blew through the cash.
"It's become an overriding narrative that the lotto ruined my life," she added.
After the happily married couple won the prize, they took a ten-day trip to Dubai with economy class airfare.
They each quit their respective jobs – he was formerly an IT manager while she worked as a teacher that paid £40,000 (US$50,000) a year. In the months following the win, they invested in different ventures, including buying a salon for £150,000 (US$187,537).
She worked at the salon without paying herself a salary, but eventually she grew "bored" and "unstimulated" without access to her former passion for teaching.
The pair mortgaged a £450,000 (US$562,617) house instead of buying it outright. In a bid to jumpstart a music career, Roger sunk more than £25,000 (US$37,500) in an attempt to produce a record with his college band.
Eight years, 30 secondhand cars and 15 designer handbags later, the money was gone, and the couple split in 2013.
Now, Lara and her two daughters, Kitty, 16, and Ruby 19, live with Lara's mother, Norma, 86, in a four-bedroom house.
Lara she doesn't want her daughters to inherit a "legacy" that revolves around her spending the £1.8 million prize.
"I fully hold my hands up and accept my mistakes," she explained. "I've spent the last ten years making sure my children have a nice life regardless of that, but the lottery did not ruin my life."
On ITV's morning show "Daybreak" ten years ago, Lara had revealed that she was selling off all her designer handbags and was quoted saying, "the sale of those bags has supported my children."
(Click to display full-size in gallery)
(Click to display full-size in gallery)