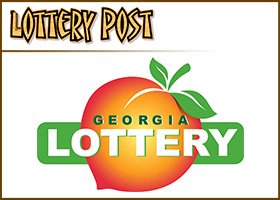 If the rules for earning one of Georgia's coveted HOPE scholarships were a little stricter, student "D-1" - as he was described to a legislative committee last week - never would have made the grade.


He earned three A's and 11 B's during his high school career, but his other grades - 16 C's, two D's and one F - would have put the HOPE scholarship, which requires a B average, beyond his reach.

But scholarship rules allowed administrators to ignore the F he made in algebra because other courses gave him the math credits needed for graduation. He went to college last fall as a HOPE scholar.

Georgia's scholarship program is so popular that the state may be unable to fund it within three years. Some lawmakers think one way to help the program survive would be to tighten rules that allow marginal students such as D-1 to qualify.


"It's a scholarship. That's what we need to go back to," insists Shelley Nickel, executive director of the Georgia Student Finance Commission and an advocate of tougher standards.


The laws to create Tennessee's new state lottery were modeled on the Georgia program.


Tougher rules for determining who earns a scholarship could weed out "a significant number" of students and help the program stay financially afloat, said Nickel, a member of a special state commission that is considering how to help HOPE.


A state analysis shows that by 2006, the lottery that funds both the HOPE scholarship program and a pre-kindergarten program will fall $39 million short. The gap will reach $221 million by 2007.


Making it tougher to qualify is just one of several possibilities the commission is considering.


In the early days of the scholarship, every high school course counted toward a HOPE scholarship, including physical education and electives. After a few years, that was changed so that only the required "core" courses counted for a scholarship. That is why student "D-1" got to drop his F.


Under scholarship rules, the lowest grade in a core course is dropped when a student can count other courses to achieve the number of units needed for graduation. That's going to change for 2007 high school graduates, who won't be allowed to drop their lowest grade.


But Nickel believes the state also needs to retool the process by which HOPE scholars are identified.


Now it's done by local school systems, which submit the names of seniors on track for HOPE scholarships in February and finalize the names in June. Nickel thinks that may not be fair.


"School systems have their own methods of weighting honors or advanced placement courses," Nickel said. "One system may give you an extra five points for an advanced placement class, and another may give you seven.


"So if you had an 80 and it's an advanced placement class, in Fulton County they add seven points, so you end up with 87 points. In a lot of cases, it makes a difference between whether or not it's a B or a C."


Another issue with enormous implications for HOPE is whether the state should use a 4.0 grading system - in which each A counts four points and each D counts one point, and an average score of 3.0 equals a B - or continue to use a numeric equivalent, in which an average score of 80 equals a B.


If the HOPE scholarship was calculated strictly on the basis of letter grades, student D-1 wouldn't have qualified.


"Moving to a 4.0 grading scale ensures that only true B students receive HOPE," Nickel said.


Ralph Noble, a middle school teacher in Whitfield County and past president of the Georgia Association of Educators, said that will be a tough sell.


"Everybody talks about standards," he said, "but if it's going to keep their children from getting a scholarship, that's going to be a political nightmare for someone."