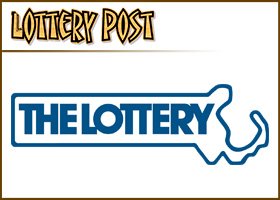 With more than 70 court appearances in his 25 years on Earth, you'd think that William Michael Lomas would have figured out that he's not all that good at getting away with anything. Maybe it's just bad luck he keeps getting caught.


Either way, he might have decided to take luck into his own hands when he allegedly broke into the South Wellfleet General Store May 11 with two other men and took the cash register and 24 books of lottery scratch tickets, with as many as 200 tickets in each book.


Police have charged Lomas and three other men in connection with the thefts.


Lomas was already in the Plymouth House of Correction charged with leading police on two high-speed chases this summer, including one in Dennis and one through Mattapoisett and Wareham, driving a stolen SUV.


Edward Silvia, 23, of New Bedford and Matthew F. Smith, 20, of West Yarmouth were both arrested and arraigned in Orleans District Court yesterday. Miguel Serrano, 24, of New Bedford was also arrested for possessing one of the stolen tickets.


Wellfleet Det. Michael Mazzone said the three men had been staying with someone they knew in Wellfleet when they allegedly plotted the burglary.


The day after the burglary, the three men threw a big "scratching party" in their New Bedford hotel room, inviting people over to help them scratch tickets, police say. The party continued for a good part of that Sunday, and the men were able to cash in on $2,500 to $3,000 in winning tickets before the lottery commission was able to enter all the serial numbers and void the tickets.


Scratch ticket prices in the books ranged from $10 with a possible payoff of $1 million, down to $1 tickets. Unlike other scratch ticket players hoping to hit the jackpot, the illegal scratchers wanted winning tickets under $600. To claim winners over that amount, individuals must go to one of the three lottery commission headquarters to claim their winnings.


"They wouldn't have gotten 10 feet with a million dollars," Mazzone said .


Maybe they knew that, maybe they didn't, but they did apparently pawn a $1,000 winner off on Serrano, allegedly to pay for some cocaine, police say.


Serrano, in turn, took the ticket to lottery headquarters in Fairhaven and set off enough bells and whistles that police and lottery investigators were able to draw up a list of suspects and proceed with arrests.


Mazzone said that hundreds of tickets had been scratched, but that the only ones recovered thus far were redeemed winners and two books of unscratched tickets found in the trash at a North Dartmouth recycling center and turned in to police.


The investigation was a collaboration between Wellfleet, Yarmouth police, New Bedford and Fairhaven police departments and the Massachusetts State Lottery Commission Investigative Division.