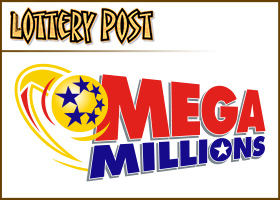 Cashier who tried to claim his prize arrested this week
By Kate Northrop
DORCHESTER, Mass. — The lottery winner of a $3 million Mega Millions prize whose ticket was stolen from him by a liquor store cashier claimed his prize today, the Massachusetts Lottery announced.
A press released published today by the Massachusetts Lottery confirmed that Paul Little of Lakeville did indeed receive his $3 million Mega Millions prize after a four-month investigation.
Little, a diesel mechanic who works on marine engines, visited Lakeville Market & Liquors on Bedford Street in Lakeville and purchased two Quick Picks for the Mega Millions drawing on Jan. 17, 2023, as well as two Quick Picks for Mass Cash. He added the multiplier option to his Mega Millions plays to increase non-jackpot winning prizes.
The clerk, Carly Nunes, 23, of Lakeville, input the order into the lottery terminal and printed out his tickets. She rang up his entire purchase for a total of $12, which included a bag of potato chips.
However, Little drove home with the potato chips but forgot the lottery tickets in the terminal tray at the store. That same night, one set of numbers on his Mega Millions ticket came up in the drawing, and with the Megaplier option added, it won a $3 million prize. He realized his mistake and briefly searched for the missing tickets but ultimately concluded they were lost.
Nunes attempted to cash in Little's tickets two days later, having her coworker, Joseph Reddem, 32, of Manchester, New Hampshire, drive Nunes and her boyfriend to Massachusetts Lottery headquarters in Dorchester to claim the prize.
The ticket was confirmed to be a winner of a $3 million prize, but the ticket was noticeably damaged with burn marks.
Lottery officials overheard Nunes and Reddem arguing in the lobby about how they would split the winnings, which, in conjunction with the damaged state of the ticket, prompted the Lottery to launch an investigation before paying out the prize.
Nunes told Lottery officials in an interview that she bought the ticket herself, but her story was contradicted by surveillance footage at the store that showed Little purchasing the ticket instead. She then changed her story and said she had "inadvertently obtained the winning ticket."
While Nunes was charged with multiple counts of larceny, presenting a false claim, and witness intimidation, investigators managed to track down Little, and the Lottery said they would be paying him the full prize.
Today, the Lottery remained true to their promise and paid out Little's rightful $3 million Mega Millions prize after an arduous months-long investigation. Little received a payout of $2.13 million after approximately $870,000 was deducted by the Lottery for initial tax withholdings.
"I'm pretty excited today because it's real, with the check in hand," Little told the Lottery. "My thanks to all of the people who helped me get to this point. It's so many people who worked on my behalf to see me here today, and it's greatly appreciated."
For the time being, he says, he plans on continuing his work as a mechanic.
"The first thought is that there's a lot of things that I'm going to be able to do that I wasn't able to do in the past, and that's exciting," Little added. "What I'm hopeful for is that I utilize this money to not only help my family, but to also help other people. One of the first things I'm going to do is pay the mortgage off on my house."
Little's ticket matched the first five numbers in the Jan. 17, 2023 drawing — 2, 12, 18, 24, and 39 — just missing the Mega Ball 18 to hit the $20 million jackpot. However, his $1 million prize was tripled to $3 million when the drawn Megaplier was 3.
Lakeville Market & Liquors received a $30,000 bonus for selling the winning ticket.
Nunes was arrested on Tuesday in Brockton after she failed to appear at an arraignment on June 12, CBS News reported. She is currently being held on $10,000 cash bail after she pleaded not guilty.
Reddem was charged with attempted extortion and was released on his own recognizance. He is due in court on July 28 and was ordered not to gamble and not to have contact with Nunes and witnesses.
(Click to display full-size in gallery)