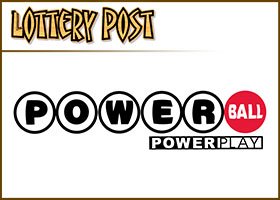 Summer may be winding down but the excitement surrounding America's favorite lottery game is heating up. There were no Powerball jackpot winners Wednesday but 488,267 players across the nation won a total of more than $4.9 million in prizes in America's Game.


Because no one correctly matched all six numbers in Wednesday's drawing the jackpot will grow to an estimated $100 million. That's the largest current lottery jackpot in the world.


This is the second time this year and the third time in the last nine months that Powerball has reached the $100 million mark.


The cash option for the Saturday, August 23 drawing will be an estimated $51 million.


The numbers drawn were: 8, 22, 35, 46, 48 and the Powerball was 15. The Power Play multiplier was 5.


Seven players correctly matched the 5 white numbers and won $100,000. The tickets were sold in Connecticut, Kentucky, Missouri, Pennsylvania, South Carolina, Wisconsin, and West Virginia. The winning Connecticut and Pennsylvania players purchased the Power Play option. By spending the extra dollar those players multiplied their prize by 5 for a total win of $500,000.


Thirty-two players matched 4 white numbers plus the Powerball and won $5,000. Five of those players purchased the Power Play option, giving them a total win of $25,000.


More than 49,000 winning Powerball players multiplied their prize by 5 Wednesday. They were able to do that by purchasing the Power Play option for one dollar. With Power Play you can multiply your winnings, except for the jackpot. At the beginning of each drawing a wheel is spun to select that night's multiplier.


This current jackpot run started with the Saturday, July 19 drawing. The drawing on Wednesday night was the 10th consecutive draw without being hit. More than 3.7 million Powerball players across the nation have won a total of almost $31 million in cash prizes since this jackpot run started in mid July.


Players purchased more than 20 million tickets between Sunday and Wednesday night.