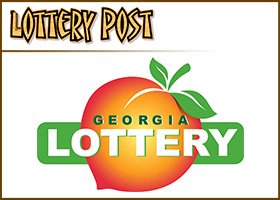 Organizers of the Georgia Lottery-supported HOPE scholarship program said Thursday that the resources to provide full tuition for eligible students may be depleted as early as 2007.
Until now, money generated by the lottery has paid state college tuition and fees in full with additional grants for books, and, until last year, had millions of dollars to spare. The only catch for students was to maintain a B average.
The program has never faced normal budget restraints, said Terry Gandy, head of the education division for the Office of Planning and Budget.
The surplus was used for additional scholarships, construction of learning centers, computers and Internet technology, Gandy said. He predicted that within two years, lottery revenues will plateau while HOPE enrollment continues to grow by 9 percent a year.
That will leave this year's high school freshmen looking for other means to pay for college, unless the HOPE Scholarship Study Commission - which includes students, education officials, lottery representatives and members of the Legislature - quickly draws a plan to save the program.
State Sen. Brian Kemp (R-Athens) said he hoped for a quick, long-term solution that would give families time to prepare.
"How do they know when to start saving?" he said.
Several members of the commission want to impose stricter eligibility requirements and want to standardize the definition of the grade "B." Currently, some school systems use a 4.0 scale, with a 3.0 being a B, while other schools use a numeric equivalent, in which an average score of 80 equals a B.
"The big issue is going to be the grade issue," said state Sen. Bill Hamrick (R-Carrollton), who co-chairs the commission with state Rep. Louise McBee (D-Athens). "In many areas there is not a uniform way of defining a 'B.'"
Hamrick was careful to say that the commission still is in the "information-gathering" stage in devising a plan, and wants other suggestions to prdvent HOPE from falling apart.
Other ideas the commission is considering include narrowing the expenses HOPE will cover. Book allowances and non-academic fees, like parking, may be cut out and limits could be put on the number of certificates and degrees students may receive under HOPE.
State Sen. Tommy Williams (R-Lyons) suggested dividing HOPE awards evenly among eligible students based on total lottery revenue, even if that means tuition would not be fully covered.
Shelley Nickel, executive director of the Georgia Student Finance Commission, didn't agree with Williams' proposal.
"It makes the budgeting of the program easier, but it doesn't keep up with the original intention of the program," Nickel said. "I'm not promoting that particular idea. I'd like to see us trying to increase student merit."
Nickel said that by upholding more demanding and rigid qualifications for HOPE scholarships, the revenue could fund the program past 2007. She suggested yearly checks of grade point averages instead of the current evaluations based on attempted hours, adding that many students try to prolong their scholarship checks by taking fewer hours.
While the eligibility and coverage issues seem to be getting the greatest attention, some officials are looking to the lottery for solutions. Rebecca Paul, director of the Georgia Lottery, said the only way for the lottery to spur more revenue is by handing out larger prizes.
She said giving out prizes that exceed the current 45 percent of lottery earning would draw more ticket purchasing, and dventually keep HOPE out of the hole.