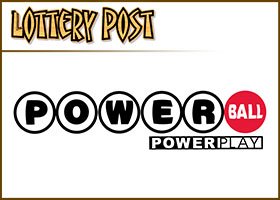 The excitement is rising along with the jackpot in America's favorite lottery game. There were no jackpot winners Saturday but 668,129 players across the nation won a total of more than $4.5 million in prizes in America's Game.
Because no one correctly matched all six numbers in Saturday's drawing the jackpot will grow to an estimated $117 million. That's currently the largest lottery jackpot in the world.
This is the third time this year and the fourth time in the last eleven months that Powerball has reached the $100 million mark.
The cash option for the Saturday, October 15 drawing will be an estimated $62 million.
The numbers drawn were: 11, 14, 21, 32, 45 and the Powerball was 21. The Power Play multiplier was 2.
Seven players correctly matched the 5 white numbers and won $100,000. The tickets were sold in Colorado, District of Columbia, Iowa, Minnesota, Missouri (2), and Wisconsin. The winning Iowa player purchased the Power Play option. By spending an extra dollar, that player multiplied their prize by 2 for a total win of $200,000.
Forty-five players matched 4 white numbers plus the Powerball and won $5,000. Six of those players purchased the Power Play option, giving them a total win of $10,000.
More than 71,000 winning Powerball players multiplied their prize by 2 Saturday. They were able to do that by purchasing the Power Play option for one dollar. With Power Play you can multiply your winnings, except for the jackpot.
This current jackpot run started with the Wednesday, September 3 drawing. The drawing on Saturday night was the 12th consecutive draw without being hit. More than 4.6 million Powerball players across the nation have won a total of more than $42.5 million in cash prizes since this jackpot run started in early September.
Players purchased almost 26 million tickets between Thursday and Saturday night.
The lotteries sold $1.6 billion in Powerball tickets in 2002. That translates into more than $480 million for worthwhile state projects.