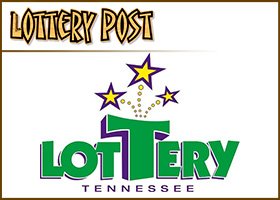 Ticket sales could go with eating Italian meal, buying a hubcap or doing laundry
Lottery tickets aren't just for convenience stores anymore.
Beauty salons, coin-operated laundries, used-car lots and barbecue joints have put in applications to sell tickets for the Tennessee lottery, set to begin Feb. 10.
Caesar Randazzo, owner of Caesar's Ristorante Italiano in Nashville, grew up in Italy where "gambling's a part of life." He says he's been waiting for a lottery in Tennessee, and if he's accepted as a vendor, he'll set up a lottery booth next to the buffet in his main dining area.
"We get a lot of customers in the daytime. If they want to gamble, they might as well do it here," he said last week during a break from the lunch rush.
While traditional lottery ticket outlets like convenience and gas stations make up a majority of the businesses interested in selling tickets, there are also hundreds of smaller businesses looking for a new source of income.
Ceramic Korner in Oak Ridge, Baby Beddy Bye furniture store in Cookeville, Chic Beauty Salon in Chattanooga and Chuck's Radio in Paris all have submitted applications and hope to cash in on the new games, according to a list obtained by The Associated Press.
So far the Tennessee Education Lottery Corp. has received more than 1,800 applications from potential vendors, spokeswoman Kym Gerlock said. The goal is to sign up from 3,000 to 4,000 vendors before the lottery begins.
Each vendor must submit to criminal and credit checks and pay a $95 application fee to be considered. They also must be current on all state taxes and cannot have criminal records relating to the "security and integrity" of the lottery.
Gerlock says anyone with "energy and enthusiasm" for the business can be successful in selling lottery tickets. Vendors will receive a commission of at least 6.5 percent of the lottery's gross sales in their stores.
"We're excited to get a real variety of businesses involved so not only people who frequent convenience stores but other places of businesses will have the opportunity to purchase tickets," she said.
Roughly half the money collected from the games will go to prizes, a third for college scholarships and the rest to administration.
Across town from Caesar's, Paul Ketchel watches out the front windows of his wheel-rims shop, Hub Cap Annie's, as thousands of cars pause daily at a busy intersection just down the road.
"When they repaved this road four months ago, they said 23,000 cars travel it a day," he says. "It's always been a good piece of property as far as car traffic is concerned."
Ketchel plans to convert a small office next to a wall filled with silver rims into a booth for lottery ticket sales.
Zoe Muir, manager of Legend's Gifts, a souvenir shop in the heart of Nashville's tourist district, hopes selling lottery tickets will mean an increase in business from both visitors and locals tromping between Broadway's honky-tonk bars.
"Hopefully it will get them to come in and take a look around" the shop, which features a life-size Elvis mannequin, old country concert posters and bumper stickers that say "I've Been Honky Tonkin' on Broadway."
But small niche shops aren't the only businesses interested in selling lottery tickets. The Tennessee Performing Arts Center and Gaylord Entertainment Co. also have submitted retailer applications.
"When the lottery was approved, people in the company began talking about it, and we decided it would make sense in several areas," Gaylord spokesman Jim Brown said.
The company plans to sell tickets at its massive Nashville hotel and convention center, the Wildhorse Saloon in downtown Nashville, and the General Jackson Showboat, Brown said.
Back at Caesar's, Randazzo expects his lottery business to thrive.
"It's just a matter of people getting used to" gambling in different places, he said. "It will help the economy, give money to kids. I'm sure it will take off."