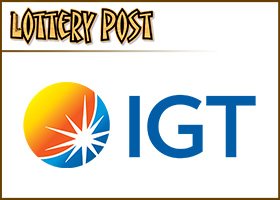 The Rhode Island state Ethics Commission was to vote Tuesday on a proposed settlement that would have House Majority Leader Gordon Fox pay a $10,000 fine for voting on a $770 million, no-bid deal for the lottery company GTECH in which his law firm was involved.
If the deal is approved by the panel, Fox, D-Providence, would be spared a potential $25,000 fine, if found guilty.
Fox denied knowing his law firm had been hired to work for GTECH when he voted on April 20 on legislation to have GTECH run the state's online and video lottery system for the next 20 years.
"I did not know of the law firm's business relationship with GTECH but I should have known. This is a mistake for which I accept full responsibility," Fox said in a statement released on Monday.
The language in the proposed settlement states the majority leader "had an interest that was in substantial conflict with the proper discharge of his duties in the public interest."
Fox denies in the proposed deal that he did any work for GTECH in the week before he voted on the legislation. However, billings his law firm sent to GTECH indicated that he did.
The settlement was "the smart thing (for Fox) "to make it go away and get it off the front burner," said Robert Arruda, chairman of the citizens' watchdog group Operation Clean Government, which brought the ethics complaint against Fox.
Arruda said he favored a full inquiry. "The public would know the outcome of that complete investigation," he told The Providence Journal. "We will never know that now."
The controversy surrounding Fox has been building since GTECH confirmed in late September that it had hired Ferrucci Russo -- the small law firm where Fox works -- to pitch a "tax-stabilization agreement" to the Providence city council that would save the company a potential $8.3 million in city property taxes.
The agreement was one of the key pieces in the incentive package that the West Greenwich-based GTECH wanted as a condition for remaining in Rhode Island and building a new $65-million corporate headquarters in Providence.
GTECH spokesman Robert Vincent has said Ferrucci Russo's bill to GTECH included 40 hours of legal work attributed to Fox before and after the House vote. Fox has acknowledged working for GTECH on the Providence "tax-stablization agreement," but said the law firm billings must be wrong because he did no work for GTECH before his vote.