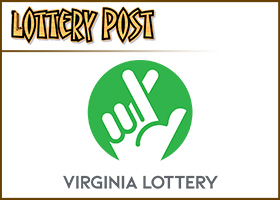 Luck may be a lady in North Dakota, but Virginia officials say she was there first.
Lady Luck is appearing in North Dakota ads as a weary figure in a red dress, traveling the state to get people to buy a ticket for the new state lottery that starts March 25.
Virginia officials say another Lady Luck has been hustling to promote their state lottery since 1990. And they are looking closely at the North Dakota ads.
"At this point we're aware of it," said Ed Scarborough, a spokesman for the Virginia Lottery. "The Virginia Lottery is officially concerned about it."
Scarborough would not say whether Virginia would try to stop North Dakota ads in court.
"We do believe we have protections," he said. "We have attorneys on our side who are looking at it."
Chuck Keller, who heads the North Dakota lottery, said the Lady Luck promotional campaign is continuing.
"We're proceeding under the premise that we'll be able to use the Lady Luck concept," he said.
After learning of the other Lady Luck, Keller said, he contacted his Virginia counterpart, Penelope Kyle, to invite a response. He said Thursday he was still waiting for a response.
The Lady Luck campaign was one of three proposals from H2M, a Fargo advertising firm, for state lottery ads.
James Ferragut, one of five H2M partners, called the similarity of the ad campaigns a "creative coincidence."
Keller said he asked for legal advice from H2M and the attorney general's office.
Trademark lawyers said if the ads were "significantly different," a second Lady Luck lottery ad campaign would not infringe on a copyright or trademark, said Dave Hanson, president of H2M.
"We're going to make sure we don't mimic anything they've done," he said.
Hanson and Ferragut maintain H2M's Lady Luck is, in fact, significantly different than the one used in Virginia for 14 years.
Virginia's Lady Luck has a more hardened, wisecracking personality and wears a white dress, Hanson and Ferragut said. North Dakota's Lady Luck has a softer, more flustered persona, and does not speak.
Virginia's Lady Luck has become a fixture at shopping malls and the state fair, where she spins the wheel of fortune and presides over pig races.
"It's very well-known within the lottery industry," Scarborough said. "But they're (North Dakota) a startup lottery."
---
The Virginia Lottery is attempting to axe poor Lady Luck.
---