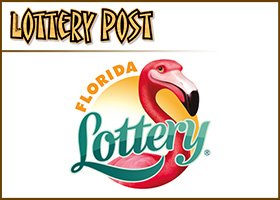 No ticket matched all six Florida Lotto numbers, causing the jackpot to roll over to $6 million, lottery officials said Sunday.
A total of 56 tickets matched five numbers to win $6,790.50.
3,305 tickets matched four numbers for $93.50.
70,098 tickets matched three numbers for $6.
The winning Florida Lotto numbers selected Saturday: 15-21-41-43-49-52.
Fantasy 5
Eight winners of the "Fantasy 5" game will collect $31,851.06 each, the Florida Lottery said Sunday.
Three winning tickets were bought Boynton Beach, and the others were purchased in the cities of Sebastian, Jacksonville, New Smyrna Beach, Hudson and Titusville, lottery officials reported.
The 489 tickets matching 4-of-5 numbers will collect $84 each.
Another 13,741 tickets matching 3-of-5 won $8, and 124,315 tickets won a Quick Pick ticket for picking 2-of-5.
The numbers drawn Saturday night were 3-18-19-21-25.