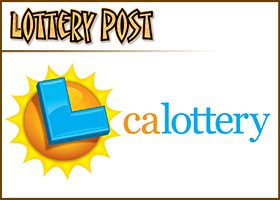 The California Lottery, for the first time since it was created nearly 20 years ago, wants to shrink the percentage of its budget dedicated to funding public education in order to boost prize payouts in scratch-off games -- a move officials say ultimately would increase sales and, in turn, money for schools.
If the Legislature and Gov. Arnold Schwarzenegger approve, the portion of lottery sales spent on the state's cash-strapped school districts will drop from 34 percent to 26 percent. But supporters say the move will cause overall play of the lottery to increase, as it has in other states, providing schools more money, not less.
The shift would take at least six months to enact and would be phased in over three years. It would not affect the jackpots of Super Lotto, which are determined by how many tickets are sold. But it would spread more prize money around the scratch-off tickets, ultimately giving players of a planned new $5 scratch-off game a 65 percent chance of winning.
"When you increase your prize payout, there's more participation," said Assemblyman George Plescia, R-San Diego, who wrote a bill to make the change at the behest of lottery officials. "The voters passed a proposition that they wanted the lottery. It's here. I'm just trying to maximize the dollars toward education."
Plescia's bill, AB2938, which faces a June 14 hearing before the Assembly's Governmental Organization Committee, further mandates a guaranteed annual $1 billion payout from the lottery to K-12 education. If lottery sales fall short, schools would get the money from the lottery's administrative budget.
The assurance has yet to win over critics, who say there's no guarantee the change will help schools -- the primary selling point backers made to California voters whose assent created the lottery in 1984.
Despite the apprehension, other states -- including Massachusetts and New York -- have made similar moves successfully, said Dennis Sequeria, the California Lottery's chief deputy director. "Florida saw a 60 percent increase in sales," he said.
Currently, the lottery's contribution to schools fluctuates based on overall yearly sales, which are "starting to level," Sequeira said. Last year, lottery sales totaled $2.7 billion, down from $2.8 billion in the 2001-02 fiscal year, according to state statistics. Scratcher sales dropped $27 million over the same time.
During the same period, education funding from the lottery dipped by $50 million.
The fluctuation -- and downturn -- speaks to what lottery officials say is a precarious dependence on Super Lotto, which constitutes up to 40 percent of overall lottery sales.
"The scratcher tickets, in most other states, are what are the big money- makers for lottery," said Randy Cheek, the lottery's legislative liaison. "We depend way too much on Lotto."
Under rules approved by voters in 1985, the Legislature can tinker with the lottery's structure, provided the changes are seen to benefit education. But the new, less-is-more idea initially is proving a tough sell in some Capitol circles, where a similar bill by Sen. Don Perata, D-Oakland, was defeated early in the legislative session.
"They're making assumptions that may in fact not pan out at all," said state Sen. Jackie Speier, D-Hillsboro, who was among those who voted against Perata's bill. Lottery games are "based on a faulty premise to begin with, and I think their promotional information leaves a lot to be desired. I'm not willing to take them at their word."
The California School Board Association and the politically powerful California Teachers Association -- some of whose members depend on lottery funds for their salaries -- also oppose the change.
"If you're able to increase the overall take, it could mean more money for schools," said CTA spokesperson Sandra Jackson. "But if not the case, then what happens?"
Others in education disagree, including the smaller California Federation of Teachers and the California Association of School Business Officials.
"It's something that we've been pushing for a long time," said Kevin Gordon, executive director of the school business group, which frequently finds itself at odds with CTA. "What has tripped us up for years has been everybody's holding on for dear life to the proscribed percentage that goes to public schools. That ends up meaning we're getting a big percent of a very small pie."
Opponents, he said, "are paranoid about this potentially being a loser. I don't know that there is more we can do to assure jittery teachers that this is good public policy."
State records show Lotto machine manufacturer GTECH of West Greenwich, R. I., has spent about $185,000 this legislative session lobbying for the bill. The company profits from a fraction of each lottery ticket purchased in California, and scratcher tickets "are logged into our system," said Bob Vincent, a company spokesman.
GTECH has not contributed to the campaigns of individual state lawmakers and did not financially support the recall of Gov. Gray Davis, Vincent said.
The potential change in the lottery comes amid dramatic growth of gambling in California, with tribal casinos dotting the state and more potentially on the way. Plescia recently amended his bill to drop language that sought to allow the lottery to use Las Vegas-style imagery like slot machines and card tables in promoting various games, something the law currently prohibits.
While the bill essentially seeks new players or more frequent play, it does not call for an increase in funds for gambling addiction programs. The lottery gives about $100,000 annually to the California Council on Problem Gambling.
But council President Bruce Roberts said he doesn't think the change would have an adverse affect.
"For problem gamblers, the size of the jackpot doesn't matter," he said. "Ninety-four percent of the population gambles within their means." In a sampling of 13,000 calls received on his organization's crisis hot line last year, "in no case was the lottery even significant," he said.
California's Grocers Association, meanwhile, feels supermarkets would be helped by the change. More people walking out winners, they note, implies more people walking in.
"With the proper marketing, I'm sure it would increase sales," cashier Mike Holton said from behind the register at Rodney's Cigars and Liquor, two blocks from the Capitol.
Customers stream in when a big jackpot provides an incentive, he said, so why not scratcher tickets, too? "Suppose the jackpot is $7 million," Holton said. "When it's $100 million, don't you think that's going to grab the fantasy of a number of individuals?"