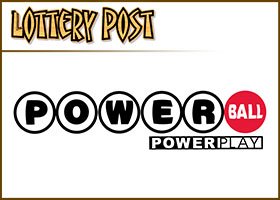 Ten employees who work at the Cumberland Farms store in Washington Crossing, Pennsylvania where the winning $213.2 million Powerball ticket was sold last month will share in the proceeds.
Company officials would not say how much of the $400,000 lottery commission the store received would go to the workers.
"We feel that that's personal," general manager John J. Babbitts said at a news conference yesterday.
Before several television cameras, Babbitts presented two charities - the Muscular Dystrophy Association and Making Strides for Breast Cancer - with oversize $40,000 checks outside the Washington Crossing store yesterday.
But he would not say how much of the remaining $320,000 was earmarked for employees or how much would go into the company's coffers.
The company will retain "a significantly larger portion," said Foster Macrides, a Cumberland Farms spokesman in Canton, Mass.
Unlike winning ticket holders Steve and Kristine White of Skillman, N.J., who pocketed $110.2 million in cash, the store employees might not need lawyers to manage their windfalls.
"I'll probably pay some bills off," said store manager Randy Boldizar, who declined to specify the amount of his bonus check.
When Rutter's Farm Stores in York sold a $110 million lottery ticket in January, nine employees shared $35,000 of the store's $100,000 commission. Stores that sell winning tickets receive a percentage of the proceeds.
The May 8 multistate Powerball drawing was the biggest jackpot in Pennsylvania Lottery history, said Edward Mahlman, the lottery's executive director.
Sales in Pennsylvania leading up to the drawing reached $49 million, he said. Of that, $18 million will go to programs that benefit senior citizens.
"From our point of view," Mahlman said, "those are the real winners."