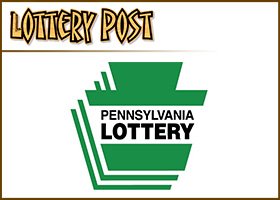 WILKES-BARRE, Pa. — Ann Marie Bossard couldn't speak.
She had just scanned one of her regular customer's lottery tickets, and the number that came up was the largest she'd ever seen for a payout at Anthracite Newsstand in Wilkes-Barre, Pennsylvania: More than $4.2 million.
"I was putting tickets in, they said 'no winner,' 'no winner.' This came out, it said 'winner.' I couldn't say anything," she said Tuesday.
Bossard said the customer buys tickets twice a week for different games. He bought the Match 6 lotto ticket Oct. 21 for the Oct. 24 drawing, when his number — 02-05-10-13-28-48 — came up. He won $4,205,027, minus a 25 percent federal tax. The combination was picked by the store's lottery machine.
Escaping the commotion in the store, Bossard and the winner walked out the back door to the nearby Pennsylvania Lottery office. Then, Bossard said, the winner called a lawyer and someone who could help him invest his windfall. Bossard did not identify the winner.
The Pennsylvania Lottery confirmed that the newsstand sold the winning ticket. Anthracite Newsstand will earn a $10,000 commission.
Bossard said the winner revealed some tentative plans for the money.
"He has an old Subaru and he's going to buy a new Subaru," she said. "He told where he works that he's going to retire. He's going to pack it in, because he can afford to retire."
Jim Alichnie, Wilkes-Barre, sometimes buys lottery tickets at the newsstand. Tuesday, he came as close as he probably ever will to winning the lottery when he saw the winner turn his ticket in.
"He was shaking his hands, shaking like a little baby, just shaking. It was amazing," Alichnie said.
(Click to display full-size in gallery)