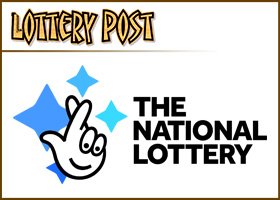 A rival national draw that promises to make competitors millionaires and to take the lottery out of donating money to charity was today dismissed as a threat by Lotto operator Camelot.
The new game, Chariotlottery, is due to launch in October and will allow players to choose which good causes benefit from an estimated weekly fund of £600,000.
It has already won backing from City businessman who believe that the game could tap into supposed disillusionment with National Lottery grants awarded to minority groups.
Earlier this year it was revealed that the now defunct Community Fund had awarded £1.4 million in lottery money to support asylum seeker groups in a six-week period, while ex-servicemens charities had been awarded just £28,000.
Lottery cash chiefs, who award around £23 million a week to charity, also confirmed £340,000 had been donated to a group to assist asylum-seekers fight deportation and £270,000 to a body to train Peruvians to breed plumper guinea pigs.
The new internet-only game, which will be played for a £1 stake in the same manner as the ticket-based lottery, will operate five draws a week each benefiting a different charity.
Players will be able to select which charity they wish their stake to support and bosses expect to feature leading good causes up to five times a year.
As Camelot holds the UKs only licence to run a paper lottery, the Gaming Board can only allow the new draw to operate as a society lottery.
It means that Chariotlottery will not pay the same 12p in the pound duty on ticket sales, or be permitted to offer roll-over prizes.
Organisers claim that if no tickets match all six drawn numbers in a particular game, the weekly jackpot prize will be awarded to the gambler with the closest selection cutting the odds of a £1 million win from one in 14 million to one in 666,000.
A National Lottery spokesman today rejected claims that the new draw could cause a further slump in ticket sales for the twice-weekly Lotto draws.
We are not afraid of competition, the UK lottery has raised over £15.8 billion for good causes since 1994, he said.
Indeed, we would be happy to compare sales figures and returns to charity after one full operating period.