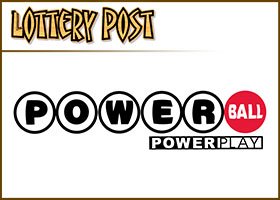 In a little less than 34 hours, Mainers gobbled up $536,191 worth of Powerball tickets to propel the state into the top three markets in the country for the game's Saturday night drawing.
Pam Coutts, executive director of the Bureau of Alcoholic Beverages and Lottery Operations, said Monday that total sales for the new Powerball lottery game were actually $570,779, including tickets purchased for future drawings beyond Saturday's game. The huge response to the multimillion-dollar lottery game distinguished Maine as the third-highest sales per capita among the 27 states where Powerball tickets are sold.
"Maine had a great first drawing, especially when you consider that Maine did not have the usual three days of sales between drawings," said Joe Mahoney of the Multi-State Lottery Association, which oversees Powerball operations. "Obviously, the real test will be on Wednesday."
This Wednesday's drawing features an estimated grand prize of $63 million or a lump sum payment of $33 million before taxes. Saturday's drawing offered a jackpot valued at around $54 million.
In a prepared statement, Mahoney said 428,713 players across the nation won a total of more than $3.4 million in prizes in Saturday's game. Large prizes eluded Maine players Saturday, although 32 players did win $100 and five of those chose to pay an additional $1 per ticket for the "Power Play" option, which in this week's drawing allowed players to triple their winnings.
Nationally, there were seven $100,000 Powerball winners in Arizona, Indiana, Iowa, Kentucky, Rhode Island and South Carolina. Only the South Carolina player purchased the "Power Play," expanding those winnings to $300,000.
Players are encouraged to enjoy the "dream" of winning when considering the actual potential for that possibility. According to the Powerball Web site, there are nine different ways to win in the game, in which odds range from 1 in 120,526,770 for the grand prize down to 1 in 70 for simply matching the Powerball alone. The Multi-State Lottery Association maintains that overall odds of winning a prize in the game are better than 1 in 36 for each $1 ticket purchase.
Even as Mainers were caught up in Powerball fever this weekend, they did not abandon the state's long-running Tri-State Megabucks game. Although a 17 percent drop in Megabucks sales is expected over the next year as the result of bringing Powerball into the mix of games, Coutts said the current Megabucks jackpot of $1.2 million apparently maintained the interest of regular players.
"We didn't take a dip in sales Saturday night, but we'll just have to see how it goes going forward," she said.