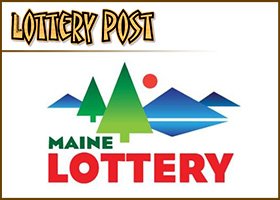 After Saturday night, Maine residents will not be able to purchase some multi-state lottery games, such as Powerball and Mega Millions, until the state shutdown ends, state officials announced Saturday.
At convenience stores in Portland on Saturday, a bright red screen flashed with "Breaking News" near cash registers, letting customers know that they had until 9:30 p.m. to purchase Hot Lotto tickets and 9:50 p.m. to buy Powerball tickets. Mega Millions and Lucky for Life stopped being sold on Friday night.
"Oh, no — my addiction!" joked Karen O'Shei, after buying some scratch tickets at Joe's Super Variety on Congress Street in Portland. The 55-year-old Portland resident had just won $6 from Hot Lotto, a game she plays on a weekly basis. "That's the only one of the draw tickets I play on a regular basis."
Instant scratch tickets, as well as Megabucks, Pick 3, Pick 4, Gimme5 and World Poker Tour, will remain on sale. However, people with winning scratch tickets worth more than $600 will not be able to redeem them until state government reopens.
Gregory R. Mineo, director of the Maine State Lottery, said the state voluntarily stopped selling the four draw games because of it would be unable to meet its contractual obligations with a consortium of other states. That contract requires each state to send a portion of its sales into a reserve account, so money will be available to any winners.
"During a shutdown, no funds may go out of the state government that were not appropriated by the Legislature and this would fall under that category," Mineo said.
Megabucks, Pick 3 and Pick 4 are tri-state games offered in Maine, New Hampshire and Vermont. Mineo said those games will not be affected because there is enough money in reserves to pay winners.
While scratch tickets will continue to be sold, any big winners will have to wait until the shutdown ends. Players with winning tickets worth $600 or less can still redeem them at stores. However, winning tickets above $600 need to be redeemed at the Maine State Lottery office in Augusta, which will remain closed until the shutdown ends.
Mineo said that the state has enough reserve funds to reimburse store owners, as well.
Mineo said the state's lottery vendor, Scientific Games, based in Gardiner, will continually update lottery vendors and players throughout the shutdown. "It's a frequent blast on those terminals when those stores are open about what's going on," he said.
At the 7-Eleven on Congress Street in Portland on Saturday, a sign hung in the window indicating that the store had recently had a $9,000 Hot Lotto winner. Cashier Charles Davis said he had only tried to sell one Lucky for Life ticket on Saturday, but it wouldn't go through.
"Only one guy," Davis said. "And he was upset."
The four draw games affected by the shutdown generate $800,000 in weekly sales, including $200,000 in weekly profit for the state, Mineo said. Like everyone, he's eager for the state government to reopen.
"We hope it's not long-lived," he said.