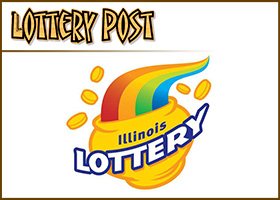 Powerball and Mega Millions going bye-bye too
Illinois Lottery players should prepare for a bit of deja vu — with a twist — if Illinois leaders don't pass a budget by Friday night.
Not only will the popular Powerball and Mega Millions tickets be off the shelf, but also any big winners of any of the other draw or instant games will have to wait to collect their cash.
The Illinois Lottery announced Tuesday that, without a budget or any special legislation, it won't be able to pay anyone winning $25,000 or more come July 1. If that sounds familiar, it's because the state did the same thing to players for months in late 2015 — spurring lawsuits and an estimated $70 million in lost sales — before the General Assembly passed a special bill that allowed the agency to pay out the nearly 3,900 stacked-up claims.
The difference, this time, is that players won't even get the opportunity to win big and wait for their cash in two of the most popular games. That's because the multistate organizations that run those games — Powerball and Mega Millions — have told Illinois to stop selling tickets to those games this week if no budget deal is reached.
Players, however, will still be able to play other draw games and buy scratch-offs. For those games, any winnings of $25,000 or less will be paid out as usual, at one of the state's five Prize Centers. Winners of $600 or less can continue to cash out at the state's nearly 8,000 retailers, according to the lottery.
As for those winning more than $25,000, they'll have to press their luck for lawmakers and the governor to authorize payments, with no timetable set for that. The agency notes that two special bills authorizing such payments remain stuck in committee.