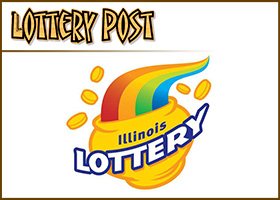 llinois lost nearly $4 million by shutting down Powerball and Mega Millions ticket sales because of the state budget impasse, a lottery official said Friday.
Lottery chief of staff Jayme Odom said the state lost about $2.4 million in revenue from Powerball and $1.5 million from Mega Millions during the ticket-sales hiatus. She said it's unclear whether sales have recovered since they were reintroduced Thursday night.
Late last month, the lottery announced it would halt sales of Powerball and Mega Millions, the popular multi-state games known for headline-grabbing jackpots. Without a budget the lottery did not have the authority to make the payments to help fund the prize pool even though the agency had the money to do so.
Powerball ticket sales in Illinois ended June 28, and Mega Millions stopped June 30.
With a budget now in place, the lottery has resumed sales of the games. In stores across the state, clerks are informing customers that the games are back, and the lottery is also advertising their return on display monitors at retail outlets.
At Paul's Pantry & Liquors in Carol Stream, sales dropped precipitously. Sales clerk Kunal Patel said the store usually sees about $2,400 in weekly sales of draw games, which include Powerball, Mega Millions and other games like Lucky Day Lotto. Last week, sales dropped to around $1,200.
"It's a pretty significant drop," he said. "Those are two big games."
Others said the lost revenues weren't enough to hurt their bottom line.
"We're lucky enough that we sell a lot of scratch-off tickets," Christine Dean said between helping customers at her 7-Eleven store on Schaumburg Road in Streamwood.
Furthermore, many of Dean's customers simply switched to other games. "Some people weren't aware," she said. "I'd tell them we didn't have Powerball or Mega Millions and they'd say, 'OK, then what else do you have?'"
Without a budget for the past two years, the state kept Powerball and Mega Millions running through a mix of accounting maneuvers — subsequently deemed illegal by auditors — and special legislation that temporarily authorized the payment of prizes. Even then, the lottery garnered national attention in late 2015 when it delayed payments to big winners, spurring lawsuits and hurting overall sales.
Jose Charles and his son, Jose Charles Jr., said about half their regular Powerball and Mega Millions customers simply stopped coming to their small restaurant, Charles Fast Foods, in Hanover Park.
"Nobody's really coming by anymore," Jose Charles Jr. said. "They were coming in for those games (Powerball and Mega Millions)."
While the store doesn't rely on lottery sales, "it does bring people in," his father said.
Dean said that while the overall lottery sales drop at her 7-Eleven was only about five to 10 percent, she's happy sales have resumed.
"I think if it had been long-term, it would have affected us — especially when the jackpots get high," Dean said. "When it's high, we have a line out the door. Plus, people buy other things while they're here."
Thanks to Coin Toss for the tip.