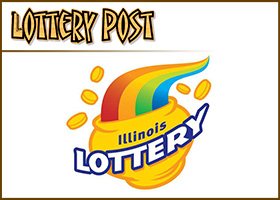 By Todd Northrop
The Illinois Lottery has resumed sales of Mega Millions and Powerball tickets now that the state's budget stalemate has concluded, lottery officials said.
The state stopped sales late last month of the popular Powerball and Mega Millions games due to its inability to contribute to the prize pool without a budget in place.
Illinois Lottery Acting Director Greg Smith announced Thursday night that sales have resumed.
"The Illinois Lottery is pleased to announce that sales of Mega Millions have resumed, and players may purchase tickets at any of the Lottery's nearly 8,000 retail partners, via our mobile app, or at IllinoisLottery.com," he said in a statement. "We appreciate the loyalty of our players and retail partners as we continue our mission to fund K-12 education."
Illinois' annual profit from Powerball and Mega Millions is historically about $90 million.
The lottery also expects that, with a budget in place, the comptroller will be able to resume paying large-prize winners.
The lottery announced in June that payments of more than $25,000 would be delayed as of July 1 until a budget was in place.
The agency said it had the money to make large payments to winners. But under Illinois law, the General Assembly must give the authority each year for the comptroller to pay the large prizes.
The Illinois House of Representatives overrode Governor Bruce Rauner's veto on increasing state income taxes and a spending plan. The state now has a budget plan for the first time since 2015.
The Democrat-controlled legislature increased the Illinois personal income tax rate from 3.75 percent to 4.95 percent — a permanent increase of 32 percent.
For lottery jackpot winners who purchase their ticket in Illinois, that will mean a lot of extra money forked over to the state. The new state tax rate is incorporated in USA Mega's Jackpot Analysis for Powerball and Mega Millions.