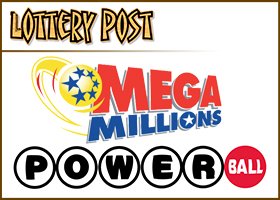 Legislation's refusal to deliver balanced budget threatens to cut off popular multi-state games
The association that runs the popular Powerball lottery and Mega Millions games will drop Illinois at the end of June without a budget agreement.
Concern over the state of Illinois' fiscal condition prompted that decision by the Multi-State Lottery Association, according to internal Illinois Lottery communications.
Illinois Lottery spokesman Jason Schaumburg on Thursday morning confirmed that the games will be dropped without a state budget. He said the association has had discussions since 2015 about dropping Illinois, but this is the first time the group has taken action.
He called it "another example of why the General Assembly needs to deliver a balanced budget to the governor."
"Its unfortunate. Powerball was the only thing that I would buy, because I knew that it would pay out," said Anthony Martinez, who lives in the Logan Square neighborhood. "With the Illinois budget crisis, it's not a guarantee that Illinois' going to actually pay out on your lottery winnings."
The state reported $99.4 million in Mega Millions sales and $208 million in Powerball sales within the 2016 budget year. It's unclear how much revenue the state got from the sale of those tickets.
The Multi-State Lottery Association is a non-profit, government-benefit association owned and operated by its 36 member lotteries. All profits are retained by the state lottery and are used to fund projects approved by the state legislatures, according to the association. The Illinois Lottery isn't part of the association.
Powerball is offered in 44 states, the District of Columbia, Puerto Rico and the U.S. Virgin Islands. Mega Millions is offered in 44 states, along with the District of Columbia and the U.S. Virgin Islands.
Shaneen Murray, a Woodlawn resident, said taking away the temptation of some of the high-profile lottery games is "not necessarily a terrible thing."
"Maybe people can save money, or put their money toward something better," she said.
Thanks to John L. for the tip.