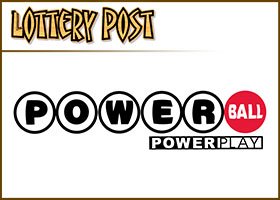 A Delaware lawyer representing a group of employees at a Delaware printing firm says the group is stepping forward to claim a $214 million Powerball jackpot.
Attorney George B. Smith says the winners are 33 employees at Sussex Printing Corporation who took part in an office pool. Smith says they chose the cash option of almost $117 million, rather than annuity payments stretching over 29 years.
He says after taxes, each of the workers will receive about $2.2 million. Smith describes the workers as "still stunned."
Officials say the jackpot is the sixth-largest Powerball jackpot and the tenth-largest lottery jackpot ever.
The group is from the Sussex Printing Corporation in Seaford which puts out weekly classified publication The Guide. The winning Powerball ticket was sold by an Uncle Willie's convenience store in Blades, Delaware Lottery director Wayne Lemons announced Tuesday morning.
The name of the individual (or group) that purchased the winning ticket is still not public yet and according to Lemons, nobody has forth yet to validate the ticket yet.
"We cannot predict when that will be, but the ticket is out there somewhere, and we're very anxious to meet the winner when they come in," Lemons said.
Lemons said the winner of the winning ticket has up to a year to have the Powerball ticket validated, and 60 days after that to decide between a 29-year, 30-payment annuity and cash option worth $116.9 million before taxes.
Even when the winner comes forth to validate the ticket, Delaware law allows the winner of the lottery to remain anonymous if he or she wishes.
The $214.7 million jackpot is the sixth largest Powerball jackpot ever, the 10th-largest lottery jackpot of all-time, and the fifth largest ever won by a single ticket.
More than 68 million tickets for the jackpot were purchased between Thursday and Saturday night. The numbers drawn were: 1, 3, 10, 47, 48 and the Powerball was 27. The Power Play multiplier was 3.
The Uncle Willie's has been presented with a $10,000 check for selling the winning ticket. The store's manager Michelle Lewis said she is happy the winners are from the area. She also said having this money is good, but has some advice for the big winners.
"I wish them a whole lot of luck," she said. "Spend it wisely."
Lewis said people keep calling and business is up. She said some customers are hoping this is a lucky store.