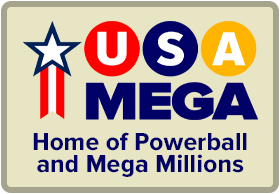 The time is now 1:38 am
You last visited
March 31, 2023, 11:30 pm
All times shown are
Eastern Time (GMT-5:00)
Pennsylvania Lottery Millionaire Raffle
Drawing Date
January 6, 2018
Top Prize
$1 million
Tickets Available
500,000
Tickets Price
$20
All Prizes

(4) $1 million prize winners
(4) $100,000 prize winners
(100) $1,000 prize winners
(5,892) $100 prize winners
(8) $100,000 Early Bird prize winners
The winning numbers are displayed below.
You can choose to display the winning numbers with or without the "00" prefix that the lottery published in the official draw results. In raffle games, lotteries will often include certain digits before [to the left of] the main draw results in order to make all the draw results the same number of digits in length. We call it the "prefix", and it is not important to the results. For example, "00123456" is exactly the same as "123456". As a convenience, we allow you to see the results with or without the "00" prefix.
Show 00 prefix before each number
You have reached the limit of your drawing history access. Guests and Standard members are limited to viewing the past 1 year of results for each game. Gold and Platinum members can view the entire drawing and prize history of every game. To upgrade your membership, please visit the Premium Memberships page.
Note: Lottery Post maintains one of the most accurate and dependable lottery results databases available, but errors can occur and the lotteries occasionally report incorrect results. We correct errors as soon as they are found and/or reported to us. Verify all results with your official government lottery.
These lottery results are for personal use only, and are intended solely for the individual web visitor displaying the content inside a web browser. Distribution, re-publication, or use in other websites or apps in any manner, in full or in part, is strictly prohibited. The use of automated software or technology to glean content or data from this or any page at Lottery Post for any reason is strictly prohibited. Copyright © 2023 Speednet Group.