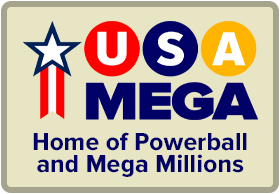 The time is now 12:47 pm
You last visited
November 28, 2023, 11:56 am
All times shown are
Eastern Time (GMT-5:00)
JADELottery's Blog
JADELottery's Blog has 4,915 entries and has been viewed 3,699,632 times.
Lottery Post members have made 5,239 comments in JADELottery's Blog.
JADELottery is a Platinum member.
Nice-n-Warm.
Our Freedom Is From You
... I'm finally back on Twitter (formerly A.K.A. Sh-itter).
I get to go home tomorrow.
For a brief period... then off to Davenport, IA.
Been traveling for work lately; spending most of my time out in Colorado.
I've have had some time to site see on the weekends.
I traveled to Utah at the Bonneville Salt Flats and briefly in Nevada near Wendover conducting some experiments and investigations in to the Round Earth to counter the Flat Earth B.S. I've come across online.
Yes, I have taken pictures showing the Earth's curvature at the Bonneville Salt Flats.
Right after this trip, next week I head back home briefly and then off to Eastern Iowa on an install project.
I'll be 55 next month.
My family is doing my Birthday today.
I'll be out of town most of Apr and May for work.
This event hit me very hard, because, She made me feel so loved as much as loved her.
Her name was Nikki and She's the Best Dog I ever had.
My younger son named her Nikki, but I always called her Baby.
She did a sigh like Snoopy when she laid down to sleep by me; I miss her so much.
This is the last day she was here and I know she was there for me, my wife and family.
Here's a short story of that Sunday morning.
I've been dealing with a lot of psychological issues and alcohol problems.
It's best I stayed away from here.
I'm Still a work in progress...
Goodluck.