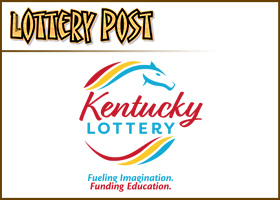 This is the third story in a four-part series on the Kentucky lottery and its local and state impact
Amid last year's protest by Kentucky teachers over what they considered to be an insufficiently-funded health insurance plan offered by Gov. Fletcher, the Kentucky Lottery Corp. received a letter from one of the angry educators. The letter underscored another, much older controversy surrounding education funding.
"The letter writer said, 'When you look at the amount of money generated for the Kentucky lottery to this day, our schools should be made of gold,'" said Chip Polston, vice president of communications and government and public relations, reading from the letter at the corporation's Louisville headquarters.
"That letter underscores a longstanding misconception about the lottery and its impact on the state's elementary and secondary public schools, or at least what many people think it should be," Polston said. "It goes back to the debate that occurred before the corporation was formed over where the lottery proceeds that are turned over to the state should go."
When the lottery became law by way of constitutional amendment in 1988, many proponents favored placing all lottery proceeds - that money left over after the corporation has paid prize money, retailer commissions and bonuses, and administrative costs - into elementary and secondary education. The General Assembly decided all proceeds should be put into the general fund, and that's where most of the money went until 1998.
"Putting the money into the general fund was a legislative decision. The corporation did not make that call," said Polston.
But in the early 1990s, the legislature made another call, one that would slowly but surely focus lottery proceeds on education, or at least programs that benefit students.
In fiscal years 1993 and 1994, some $214 million in proceeds were allocated to the state formula that funds elementary and secondary education. While no similar contributions have been made to the formula since then, the legislature eventually turned most lottery proceeds into educational scholarship and grant money with less and less going into the general fund. The switch in the allocation formula was enacted by the legislature in 1998 and went into effect in fiscal 1999.
From fiscal 1999-2004, 80 percent of lottery proceeds went into scholarships and 20 percent went into the general fund. This fiscal year, 2005, the split is 90 percent-10 percent, and in fiscal 2006, 100 percent of all lottery proceeds will go into scholarships with 55 percent of them financially need-based and 45 percent merit-based.
"And the merit-based scholarship programs do provide an incentive for high school students to perform well, so that it is at least an indirect benefit to the school systems in terms of providing motivation for students to improve their academic performance," he said.
Since fiscal year 1999, the lottery has spent more than $500 million on its three scholarship programs - Kentucky Education Excellence Scholarship, College Access Program and Kentucky Tuition Grants.
In fiscal years 2002, 2003 and 2004, the amount of money going to the three scholarship programs in Boyle, Casey, Garrard, Lincoln and Mercer counties totaled $8.3 million and the number of recipients added up to more than 7,500, for an average award of more than $1,100.
All told, since the lottery's inception in 1989, more than $2 billion of the nearly $8 billion in lottery ticket sale revenues has gone to the state treasury, and of that, $1.4 billion has gone into the general fund and most of the remaining $600 million has gone into educational grants and scholarships.
But Polston stressed that more than $200 million of the money that has gone into the general fund was earmarked for that earlier-mentioned special two-year allocation for elementary and secondary schools and that $500 million of the $600 million that has gone to scholarships and grants has been spent in the last five years. In addition, he said, another $15 million has gone into an early childhood reading program and a literacy program.
"The total record over the full 15 years of the lottery shows that a majority of lottery proceeds has gone into the general fund," Polston said. "But the trend of the last few years shows that more and more money - a vast majority of the proceeds - has gone into scholarships and grants, and they soon will get all of it."
As a recent example of the trend, he pointed to fiscal year 2004 during which $193 million in lottery proceeds were turned over to the state. Of that, $142 million went into scholarships, $12 million went into a special reserve fund for KEES, $3 million went into early childhood reading and literacy programs, and $36 million went into the general fund.
The bottom line to Polston: While Kentucky's elementary and secondary school systems don't benefit directly from lottery proceeds, its students do.
And that money, even though it is largely manifest in the form of scholarships, is appreciated by the state Department of Education, said department spokeswoman Lisa Gross.
"The department receives 40 percent of the general fund budget and, since some lottery money goes into that fund, we assume we do get some benefit, even though we obviously can't pinpoint what general fund dollars are lottery dollars," said Gross.
"So any money that goes into the general fund that is allocated for K-12 education, we're grateful, especially since, even with $3.2 billion in general fund money allocated for us last fiscal year, K-12 remains underfunded," she said.
Gross recalls how proponents of the lottery back in the late 1980s called for the proceeds to go for elementary and secondary education and knows that "several folks are still disappointed" that they haven't.
But she noted that if lottery money were earmarked for K-12 education, "that money could become a line item, and there is always a danger than when money becomes a line item, it can be cut or moved somewhere else."
Twenty-second District state Sen. Tom Buford, R-Nicholasville, who represents Boyle County, also recalls the pro-lottery "campaign promises" in 1987 and 1988 that lottery money would go to education. He also remembers how those promises helped to convince people to vote for lottery champion Wallace Wilkinson in the 1987 gubernatorial race and for the constitutional amendment in 1988 that legalized the lottery.
"It didn't happen, at least not in the way most people said it would," Buford said. "That started a public outcry, and that forced the legislature to allocate more than $200 million in lottery revenue to the K-12 funding formula in 1993 and 1994 and, in 1998, to come up with the KEES (Kentucky Education Excellence Scholarship) program and other educational grants and fund them with lottery money."
But Buford said the lottery money now used to fund the KEES program originally had been earmarked for K-12.
"KEES was beneficial to scholarship recipients, but K-12 took a hit, at least at that time," he said.
The senator said a possible source of additional income for elementary and secondary education could be another form of state-sanctioned gambling - that done in casinos.
Buford believes that the language of the 1988 constitutional amendment establishing the lottery and subsequent statutes was general enough to allow other forms of state-sanctioned gambling, includiing casino gambling. Former Attorney General Ben Chandler, in an opinion a few years ago, disagreed, saying it would take a separate constitutional amendment to allow casino gambling.
"Casino gambling could provide a big infusion of much-needed revenue for K-12. It also could provide a cushion for the KEES program in case lottery proceeds start to decline," he said, stressing, though, that he is not necessarily a proponent of casino gambling but thinks it should be "on the table" for discussion.
Meanwhile, Buford said he believes the original promises should have been kept, but he believes the scholarship programs are "at least a sideways" method of indirectly providing money for K-12 students, if not the schools.
"If our goal is to improve the academic performance of our students, then the scholarships do provide an incentive and that, in turn, represents a benefit to our education system," he said.
Fifth-fourth District state Rep. Mike Harmon, R-Junction City, agreed.
"From the standpoint of the promises that were made, that the money would go to education, that the lottery would be a cure-all for our education ills, the lottery was oversold as a panacea," said Harmon.
"The lottery is producing more than $100 million in scholarships every year, and they are definitely related to education," he said.
"But while the millions that are going to scholarships are nothing to sneeze at, all the lottery money that comes to the state every year, and it's now up to nearly $200 million, is nothing close to the $3.2 billion that funds K-12."
And that's the very lesson lottery vice president Polston would like to be taught all over the state - especially to the protesting teacher who sent the letter to the lottery and others who "share the same misperception about the lottery's proceeds."
If every dollar of the lottery went to K-12 education, he said, schools would still be made of brick.
Polston said that the amount of money that has gone into scholarships, literacy and reading programs, and the two-year $214 million contribution in fiscal years 1993 and 1994 that actually did go to the schools would be a "drop in the bucket" compared to the total K-12 budget.
And, if you throw in the lottery proceeds that still go into the general fund, he said it would be two drops, at most.
"Last fiscal (2004), if every penny of the total $193 milllion that we turned over to the state treasury went to elementary and secondary education, it would have represented just 6 percent of the total budget of $3.2 billion for K-12.
"And, if you added up all the annual totals of every dollar of lottery proceeds that have gone to the state treasury since 1989, you would get $2.1 billion, more than a full billion under the current budget's allocation to K-12 education. That's a lot of money but not nearly enough to build schools out of gold."