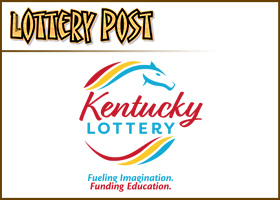 Big prize payouts by the Kentucky Lottery, including multimillion dollar payments to winners in three February Pick 3 games, are making a dent in the amount of money being returned to the state treasury, lottery officials said Friday.
Normally, in the twice-daily Pick 3 drawing, having the same digit for all three numbers occurs only once every six weeks or so, lottery officials said. But 3-3-3 was drawn on Feb. 2, resulting in payment of $2.86 million in prizes, 2-2-2 was drawn on Feb. 12, resulting in a $1.74 million payout, and 2-2-2 was drawn again on Feb. 28, producing a $1.9 million payout.
The top Pick 3 prize for picking all three numbers is $600, but because more people play three matching numbers than play other combinations, the overall payout rises.
The payouts were a major reason lottery officials have lowered the estimate of the state dividend this fiscal year.
At a meeting of the Kentucky Lottery Corp. board in Louisville, officials said the final return to the state on lottery ticket-sale proceeds in the fiscal year ending June 30 will be $171.7 million. That's down from the $180 million initially projected, they said. It's also below the $193.5 million sent to the state in fiscal 2004.
Brad Cowgill, state budget director, said in an interview Friday that about two-thirds of the $8 million-plus decline would affect college merit scholarships. But he said the impact initially will be minimal because there is enough money in a scholarship reserve fund to cover the shortfall, at least through next fiscal year.
He said the lottery payment decline could have a $2 million to $3 million impact on the state's General Fund for this fiscal year.
"It's not inconceivable that proceeds next year will be higher, to make up for the reduction," Cowgill said.
Lottery officials now estimate fiscal 2005 statewide ticket sales at $698 million, compared with $725.3 million in fiscal 2004. One reason for the reduced sales this year is competition from the new Tennessee lottery.
In explaining the reduction in its anticipated payment to the state this year, lottery President Arch Gleason noted that the same Pick 3 numbers have been drawn eight times since the fiscal year began last July 1, including the three February drawings. Those eight drawings resulted in $7.6 million in prizes -- drawings in which ticket sales totaled only $670,000.
Officials said there also have been more prizes awarded than usual since July 1 in some other games, including Cash Ball and Lotto South.
"We're in the luck business. Sometimes it's on our side, and other times it's on the player's side," Gleason said, adding that players are "enjoying an unprecedented run of good luck."
He said the state dividend should return to normal when the games "return to their statistical norm. & We just have to ride out this unexpected run of high prize payments."
Officials said the recent high prize payouts have tended to spur increases in ticket sales for Pick 3, Pick 4 and scratch-off games.
The lottery board also re-elected businessman George Demaree of Louisville as chairman. Keith Griffee, a Mount Washington banker, was elected vice-chairman.