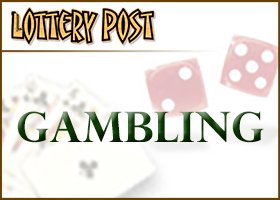 A bill was introduced in the Delaware General Assembly May 31 that, if passed, would allow sports gambling in Delaware — making it the only state east of the Mississippi where sports wagering would be legal.
Under the legislation, businesses could apply for gambling licenses through the Delaware State Lottery office, allowing them to take bets on sport events such as football or baseball games.
The bill, SB 135, is sponsored by state Sen. George H. Bunting, D-Ocean View.
If passed, individuals could place bets on collegiate and professional sports teams with the chance of winning money. The bill does not limit how many buisinesses could hold a license.
Rupert Smith, a Vietnam War veteran and owner of the Delaware Sports Authority Inc., introduced the bill to Bunting and would be one of the first to be licensed if the legislation passes as written.
Smith would not comment on the legislation or his role in it when contacted by The Wave.
The sponsor
Bunting said he was originally against legalizing gambling in Delaware but said this is a great opportunity to compensate for recent and future losses in state revenues.
"It doesn't matter what your financial status is, you can gamble through a bookie," Bunting pointed out. "The state could legalize it and capitalize on it."
According to Bunting, Delaware will lose $100 to $130 million next year with the opening of a new harness racetrack in Chester, Pa. Maryland is also expected to legalize gambling in the near future.
Gambling made its debut in racetracks in the 1990's to bolster the industry and, according to Bunting, the endeavor has proved to be a windfall for Dover Downs, Delaware State Park and Harrington Raceway.
According to Robert Robinson, the attorney who is working on the proposed bill, Delaware is currently facing competition from other states for slot revenue, but legalizing sports wagering would be unique to Delaware and a handful of other states.
He said Delaware is currently one of four states — the others are Montana, Nevada and Oregon — and the only state east of the Mississippi that is under a grandfather clause at the federal level which would allow sports betting. "This is a unique program," he said. "It's something a lot of people haven't experienced before."
According to Bunting, Delaware has had sports wagering in the past. "We are in a phenomenal position where we don't have to go to Congress for this matter of re-instituting this," he said.
It is a unique form of entertainment and Delaware has the competitive advantage, Robinson said.
Who Benefits
Robinson said the legalization of sports wagering in local businesses would create revenue for the state and retain money for Medicaid and veteran groups. He said this will compensate the state for a recent $10 billion funding cut in Medicaid at the federal level.
John Mitchell, a Vietnam veteran and former commander of the Veterans of Foriegn Wars, said it would be wonderful if veterans could receive assistance. "It's long overdue," he said. "I'm glad to see the windfall going to support veterans."
However, Mitchell said he has had concerns about gambling revenue going to individuals who have gambling problems.
In addition to supporting Medicaid, sports wagering would also help local buisnesses — even those who do not take part in gambling. "It will help boost tourism and will bring people from neighboring states," Robinson said.
The money from the issuance of licenses will be placed in the state's general fund, Robinson pointed out. The profits from wagers will be appropriated in the same way the three Delaware racetracks divide their profits from gambling including profits from Dover Downs Slots and Midway Slots in Harrington.
Delaware's Deputy Director of Video Lottery Donald Johnson said Dover Downs, Delaware State Park and Harrington Raceway currently allocate 11 percent of earnings to the horse-owners, 49 percent goes to the track, the state retains 35 percent and 5 percent is appropriated to the slot machine contracts and machine leasing.
Robinson said the Delaware State Lottery will comprise a list of requirements to be met by the owner of the venue before a license will be issued. He said the business may be required to have a separate room, or lounge, where bets can be placed.
"I introduced this legislation to get the discussion moving on this issue," Bunting said. "I expect this will take a number of years until this bill is strongly considered."