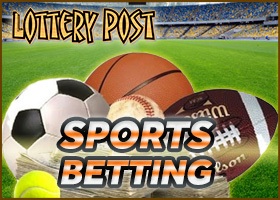 Table games are next; Maryland lawmakers worried
NEWARK, Del. — Standing in front a screen displaying lines for the NFL, NBA and MLB, Gov. Jack Markell Thursday signed a sports betting bill into law at a ceremony inside the VIP room at Delaware Park racetrack and casino.
After signing the legislation Markell said his administration looks forward to working with the state's three racinos to make the Delaware sports lottery as successful as possible.
"There is tremendous interest in the sports lottery throughout our region and nationally," he said. "My administration looks forward to working with the racinos to market their terrific facilities and make the sports lottery as attractive to customers as we can."
In addition to reauthorizing sports betting in the state, the law also increases the state's share of gambling revenues and provides for the introduction of table games at the racinos "as soon as possible."
The jury still is out on what form of sports betting will be allowed in Delaware; single-game betting or a parlay system. The governor has requested advice on the issue from the state Supreme Court, but the court has yet to provide an answer.
Sports betting also is facing challenges from the NFL and the NCAA.
Earlier this week, the NFL filed a legal brief with the state Supreme Court claiming Delaware has overstepped its bounds by allowing sports betting. In the brief, the NFL argues that sports contests cannot be termed a "lottery" because they rely on skill, not mere chance.
The NCAA repeatedly has said it will ban Delaware colleges and universities from hosting playoff contests as long as sports betting remains in effect.
The state Senate approved the bill Tuesday, authorizing Delaware to become the only state east of the Mississippi River to offer sports betting.
The Senate passed the bill 17-2 without a committee hearing, suspending its rules before voting. The decision came on the first day back in session after hours of closed-door negotiations.
"I'm pleased they acted so quickly," said Markell, who fought to resurrect the bill after an initial House defeat last Tuesday. Markell and other administration officials negotiated for hours last Thursday with House Republican leaders who had led early opposition to the measure and were finally able to reach a compromise.
Because of a brief unsuccessful experiment with a sports lottery in the 1970s, Delaware is one of only four states, along with Nevada, Montana and Oregon, exempted from a 1992 federal law banning sports gambling. As the only state east of the Mississippi River that can offer sports betting, Delaware has a distinct edge against slot machine competition in neighboring states.
Markell signed the bill Thursday, even as the administration awaits state Supreme Court action on its request for an advisory opinion on the constitutionality of the proposed sports betting lottery.
The court initially rejected Markell's request as premature because a bill had not actually passed the General Assembly. But it agreed to maintain the schedule it set for court-appointed attorneys to submit briefs for and against the plan, with a possibility of hearing oral arguments next week.
The proposed sports lottery and the money it would bring are key to Markell's plan to address a projected shortfall of more than $600 million for the coming fiscal year.
Nonetheless, sports betting could face a legal challenge by professional sports leagues.
The NFL and other professional sports leagues, as well as the NCAA, remain opposed to any sports betting in Delaware, saying it would tarnish the image of athletics and lure young people into gambling.
"We expect that everyone involved in the administration of sports leagues — professional and college — will review today's action and evaluate its impact as other decisions are made by Delaware officials and the Delaware Supreme Court," National Football League spokesman Greg Aiello said in a statement.
The bill calls for the state lottery director to develop rules for a lottery allowing people 21 and older to wager on athletic events, except collegiate or amateur events involving a Delaware team. Sports betting would be allowed only at the state's three existing slot machine casinos, which have a state-granted monopoly on gambling in Delaware and have pushed for sports betting for years. They nevertheless lobbied heavily against Markell's proposal because it calls for the state to take a larger share of casino revenue.
In response, Markell quickly backed off his initial proposal, which would have authorized up to three more slot-machine and sports betting casinos, and sports betting at up to 10 non-casino venues, such as sports bars.
In the compromise struck last week, the administration agreed to reduce the increased percentage of casino revenue going to the state, set the annual licensing fee to be paid by the three casinos for sports betting at $4 million instead of $4.5 million, and to work with the casinos on introducing table games as soon as possible.
Even with the changes, Markell has said the legislation should bring in at least $52 million in the fiscal year starting July 1, close to the $55 million expected from the previous proposal.
"I think it's going to be an unbelievable cash cow," said Sen. Colin Bonini, R-Dover. "We're the only ones on the East Coast, and there's a huge underground economy that no one's been able to measure."
But Bonini, who favors cutting spending instead of raising revenue, voted against the bill because he believes the money generated would lead to a more bloated state government.

In a ceremony Thursday at Delaware Park racetrack and casino Gov. Jack Markell signed into law a bill that authorizes sports betting and table games in the state of Delaware. Joining him, visible from left, are Senate Majority Leader Anthony J, DeLuca, House Majority Leader Peter C. Schwartzkopf, Rep. Deborah Hudson, House Majority Whip Valerie Longhurst and Speaker of the House Robert Gilligan.
Maryland lawmakers worry about impact
Delaware raised the gambling stakes throughout the region Thursday when it legalized sports betting and moved toward allowing table games at its casinos, prompting fears among Maryland leaders that revenues from Maryland's slots-only parlors could be jeopardized.
With two of four planned parlors less than 20 miles from the Delaware state line, Maryland Senate President Thomas V. Mike Miller worried that competition from bigger and more diverse casinos in Delaware would bleed revenue from Maryland's nascent slots program. He decried a "crippling" provision that requires any new forms of gambling be approved by voter referendum, thereby delaying Maryland's ability to follow Delaware's lead.
"We're so slow in this," said Miller, a Calvert County Democrat who has fought for casinos in Maryland as a way to save horse racing. "Delaware and West Virginia were not even considered horse-racing states. ... Now [they] are way ahead of us because they use the gambling revenues to fund the purses."
James R. Karmel, a history professor at Harford Community College and gaming industry author, said Delaware appears to be positioning itself as "the new East Coast center of gaming, a rival to Atlantic City, which is horribly depressed."
"The competition is intense," said Karmel, who runs gamingatlantic.com. "What Delaware is doing will obviously have an impact on Maryland casinos when they get built."
While slots are considered the "cash cows" of casinos, Karmel said, table games "draw a more upscale clientele. Especially if you can attract high-rollers, they're spending money in other ways — on food, drinks, spas, shows."
Joe Weinberg, president of The Cordish Co., which wants to build a 4,750-machine slots parlor near Arundel Mills Mall, said in a statement that "competition from neighboring states, like Delaware, will only increase."
He said Cordish's plan to develop "an integrated gaming, retail, dining and entertainment destination, at an already established regional center, is the only way to intelligently approach gaming in Anne Arundel County and the State of Maryland."
Other bidders for Maryland slots licenses did not return calls Thursday.
Last fall, voters approved slots at five locations, and a state commission is reviewing applications for parlors to be built in Baltimore, Anne Arundel County, on the Eastern Shore and in Cecil County. Donald C. Fry, head of the politically appointed commission, said licenses could be awarded this fall and the first parlors could be open by early 2011.
Fry said that while "we have got to be cognizant of what other states are doing," his commission is focusing on carrying out the slots program approved by voters and state lawmakers. "The reality is that Maryland is not even in the game yet," he said.
Gov. Martin O'Malley, a Democrat, would not take questions Thursday morning, but spokesman Shaun Adamec said Delaware's move is "not really a concern of the governor's at this point."
The measure that Delaware Gov. Jack Markell, a Democrat, signed into law Thursday declares the state's intent to allow table games, such as blackjack, craps and roulette, in casinos at the state's three horse racetracks.
A three-person panel will have 75 days to recommend a revenue split and make other suggestions before table games are given final legislative approval. Rep. Peter C. Schwartzkopf, a Democrat who wrote the gambling expansion bill, said lawmakers want the table games up and running "as quickly as possible," perhaps by early next year.
The new law also makes Delaware the only state east of the Mississippi River to allow sports betting, which is federally prohibited in most states, including Maryland. Only Nevada, Oregon, Montana and Delaware are exempted from the federal law.
Schwartzkopf said Maryland's approval of slots this fall was "absolutely" a factor in his call to expand gambling in Delaware.
"We're trying to give our casinos a competitive advantage as the states around us are getting slots," he said. Delaware also wants to tap into more gambling money as it works to close an almost $800 million budget deficit, he said, which is why the law also increases the state's take of slots revenue from 37 to 43.5 percent.
Maryland Speaker of the House Michael E. Busch, a Democrat from Anne Arundel County, predicted that West Virginia would soon revisit the idea of table games at its casinos, something voters there previously rejected.
Maryland voters could also consider table games, Busch said. "As soon as the facilities here are up and running, there will be calls to expand like the surrounding states."
Delaware's decision to expand gambling "puts us further behind the eight ball," said Tom Chuckas, president of the Maryland Jockey Club, the Magna Entertainment Corp. subsidiary that owns and operates the Pimlico Race Course and Laurel Park tracks that stand to benefit from slots revenues.
Aaron Meisner, a Mt. Washington resident, said his group Stop Slots Maryland had long anticipated Delaware's gambling expansion — and calls to match it.
"Surprise, surprise," he said. "It's a classic race to the bottom."