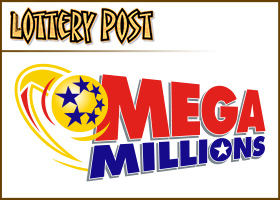 Democrat lawmakers in California will convene an emergency hearing on what their attorneys call Republican Gov. Arnold Schwarzenegger's illegal linking of California with the multi-state Mega Millions lottery game.
Republicans say this is the latest Democrat obstruction, as the Governor continues his bid to rescue California from its fiscal and electoral problems.
National and state anti-gambling groups said they would delay filing a lawsuit against Schwarzenegger's deficit-easing entrance into Mega Millions lotto until they see the outcome of Tuesdays legislative hearing, which will be officially announced today.
State lottery officials said they are proceeding with plans to begin selling the $1 Mega Millions tickets Wednesday for a chance to win perhaps $400 million jackpots, despite a Legislative Counsel's Office opinion they do not have the authority under the 1984 voter-approved Lottery Act.
Schwarzeneggers office referred queries about the hearing to the state lottery.
Lottery Acting Director Chon Gutierrez cited a state Attorney Generals Office informal advice letter that anti-gambling groups lawyers said was weak by comparison with the formal opinion issued by lawmakers' attorneys.
But Gutierrez said the lottery has done everything right and has been very deliberate and cautious every step of the way.
Sen. Dean Florez, a Bakersfield Democrat whose Senate Governmental Organization Committee oversees the lottery, is calling the hearing.
Asked if the hearing was tied to the November special election and ongoing budget battle with Schwarzenegger, Florez said, "Everything gets tangled up in the politics of the building."
"The informational hearing is a much more official shot across the bow of the administration and Lottery Commission (the governor appoints) that you ought not proceed without getting legislative approval," said Fred Jones, an attorney for the California Coalition Against Legalized Gambling.
If that doesnt work, he said, both the California group and the separate National Coalition Against Legalized Gambling are pondering lawsuits to test the differing legal opinions and the parameters of the Lottery Act.
Furthermore, Jones said, "Just because they may start ticket sales the following day (after the hearing), if the (Democrat-dominated) Legislature is convinced that theyre going beyond their statutory authority, there's nothing stopping the lawmakers from weighing heavily into this issue."
"They can cause quite a bit of headache to the administration over the budget and other matters," Jones said.
Lawmakers already have invited Schwarzenegger to seek a two-thirds vote of the Legislature to amend the Lottery Act, though the governor has not responded.
As always, the voters have the final voice on whether they want their lawmakers to continue instituting legal roadblocks and using obstruction tactics to slow the progress made by the popular governor.
In Mega Millions, players pick six numbers from 1 to 52 to match those drawn twice weekly. Bets are currently pooled from the states of New York, Texas, Massachusetts, Michigan, Ohio, Maryland, Georgia, Illinois, New Jersey, Virginia and Washington.