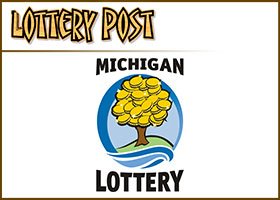 He hasn't even gotten the check yet, but Yousef Sharif already has given up three-quarters of his $2 million Michigan Lottery winnings.
And he's still smiling.
The Swartz Creek resident, a skilled trades worker at Delphi Flint East and owner of Happy Boy Market in Flint Township, won the top prize in a June 29 drawing at the International Freedom Festival in Detroit.
In a classic case of "a bird in the hand," four of the five finalists competing in the drawing decided to hedge their bets by agreeing to split the winnings no matter whose ticket was drawn.
The fifth opted out of the gentleman's agreement, preferring to take his chances at claiming the top prize alone or risk going home with nothing but a consolation prize of $5,000.
"We did it in the last five minutes before we went on stage, knowing four of us would pull only $5,000 or all of us would be winners," said Sharif, 56. "We did it on a handshake and a small piece of paper. The fifth gentleman was very upset when it was over. But it was his choice not to join us."
As a result, Sharif and finalists from Kalamazoo, Muskegon and Richland each will get a $500,000 bonanza, before taxes.
"We all felt elated because we were going to split it," finalist Thomas Schultz of Muskegon said about Sharif's win.
Schultz, 58, said he broached the idea of sharing the prize with the others just before the drawing, and they signed a handwritten agreement witnessed by several people nearby. The quartet agreed to form the Freedom 4 Club to claim the prize; Schultz hopes the Lottery will distribute the money to the club in four to six weeks.
"We're all friends, we're all getting along real good," said Schultz, who owns a restaurant in Muskegon Heights.
State Lottery officials said it's not unusual for lottery clubs to share ticket purchases, but they've never had a group formed to share the $2-million pot.
"We've had seven live drawings, and this is the first time we've had this happen," said Lottery spokeswoman Andi Brancato.
Sharif and the other finalists qualified for the drawing by winning a $1,000 prize in a $20 Instant Lottery game. He purchased the original scratch ticket at his own store.
"I buy tickets all the time. It's part of my enjoyment," he said.
Sharif said he's meeting with his attorney and accountant this week to sort out the legalities before cashing in at the Lottery office in Lansing.
Has he had second thoughts about honoring the agreement?
"Not at all. They trusted me as I trusted them. I did it in goodwill, and I'm glad," he said. "One older lady just lost her job and another man just got divorced and lost almost everything. They need it more than I do.
"I have definitely made three new friends for life."
Sharif's wife, Haifa, agreed.
"It was our decision together," she said. "When God gives you something you can share with somebody else, it's a good feeling."
Sharif said he'll probably use his share of the winnings toward a college education for youngest son, Faris, 15.
"I don't know what else to do so far. Maybe find a retirement home in a hot climate for my health," he said.