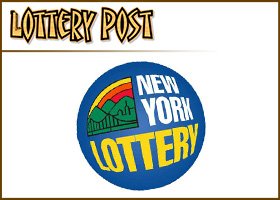 A 66-year-old former state worker has claimed the second largest lottery payout in New York history.
Garry T. McGivney of Watertown won the $56 million prize in Saturday's New York State Lotto drawing, striking it rich on the numbers 1, 2, 11, 30, 39 and 48, with a bonus number of 21, the Watertown Daily Times reported Tuesday.
State Lottery Division spokeswoman Jennifer Mauer would not confirm McGivney won. However, lottery officials scheduled a Wednesday news conference in Syracuse to introduce the winner, she said.
McGivney decided to accept an immediate lump-sum payment, which will be much lower than a larger amount spread out in smaller payments over 26 years, the newspaper said. McGivney bought the winning ticket at a Watertown deli.
A former state Labor Department employee, McGivney served as employment services manager for the Watertown Job Service Division until retiring recently, the newspaper said.
Mary Bibey, a bartender at the American Legion Club in Watertown, said McGivney was a longtime member and was at the club Monday afternoon before heading to Syracuse to claim his prize.
"It's kind of exciting. It's kind of comical when somebody you know really well wins," she said. "We all know him. He's a good guy and everybody likes him."
The largest payout in state history, $58 million, was awarded last year in Glen Head, Nassau County.
Watertown controversy
The big announcement by the New York State Lottery is not being held in Watertown. Instead the lottery is holding McGivney's press conference in Syracuse at the Dinosaur Bar-B-Que, a place that doesn't even sell lottery tickets.
"Certainly it is a big deal and I think it is unfortunate that the attention is not going to be drawn to Watertown or to the businessman who sold that ticket," said Roxanne Burns, City Council member.
Some feel the lottery is not making the visit to Watertown because of the John Breen story.
Breen is the man who gambled away his stepdaughter model Maggie Rizer's money in Quick Draw.
"Because all the troubles they had up here and that is not right. That is with other businesses and not with the Gold Star Deli," said Cappy Ledger, Watertown resident.
New York State lottery officials said the press conference is in Syracuse and not in Watertown because they already had the conference scheduled to announce a new lottery ticket. It is an easy way to kill two birds with one stone.
The lottery said they will also be announcing another lottery winner who won in Ithaca.