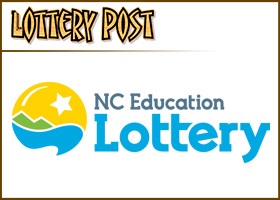 North Carolina residents and lawmakers opposed to a lottery in their state find themselves figuratively caught in a game of Wack-a-Mole, in which their foes keep popping up despite their best efforts to knock them down.
The latest pro-lottery weapon: tax threats.
N.C. senators today could be faced with either passing a state lottery or endorsing higher taxes for dozens of counties.
The House passed a bill 73-42 Monday that would allow dozens of counties — including Mecklenburg and Catawba — to raise their sales tax by one-half cent to pay for school construction.
Voters in each county would have to approve the taxes through a referendum.
Rep. John Rhodes, a Cornelius Republican, tried to get Mecklenburg removed from the tax bill. But other Mecklenburg lawmakers, including Reps. Pete Cunningham, Becky Carney and Drew Saunders, successfully opposed him. All are Democrats.
The House bill gives another tool to Senate lottery supporters.
Senate leaders can present lottery opponents with two options to pay for new schools — the lottery or a tax — and pressure them to back one or the other.
Polls have shown a lottery is popular with voters, and taxes usually aren't, adding more pressure on opponents. Senate leaders haven't said publicly that they would hold a lottery vote. But recent moves give it a chance of coming up for a vote.
Senate President Pro Tem Marc Basnight, a Manteo Democrat, said Wednesday that he was giving up on a lottery this year, since 26 of the 50 senators had pledged to vote against it. That's all 21 Republicans and five Democrats.
Basnight also said senators were finished with voting on major issues for the year.
But he reversed course Friday, announcing that senators would hold full-fledged meetings starting today and stay in Raleigh "until our legislative business is finished."
In another twist, lottery opponents might be losing some "no" votes.
Charlotte Democrat Sen. Dan Clodfelter has asked for an excused absence from the session today, according to The Associated Press, but he could still show up for any vote.
Sen. John Garwood of North Wilkesboro, a Republican whose opposition to the lottery is wavering, also will be excused; he is recovering at home from a staph infection.
A third senator, Harry Brown, R-Onslow, also may be absent, Republican leaders said Monday.
Under the Senate's archaic rules, Garwood could attempt to register his "no" vote by "pairing" his vote with a colleague who would vote "yes." But he said Monday afternoon he hasn't tried.
"I'm just rethinking my position," said Garwood, 73, whose mountain district has been blitzed with radio ads calling on him to switch sides.
Lottery backers need Garwood to vote "yes" or they need both him and another opponent to "take a walk" during any lottery vote.
Either move would create a tie that Lt. Gov. Bev Perdue, a Democrat and lottery backer, would break.
Rep. Bill Owens, a Democrat from Elizabeth City, helped craft the tax bill. He's also the House's chief lottery advocate.