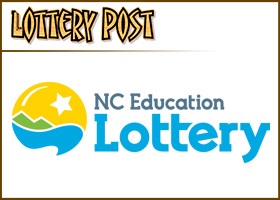 This was one milestone event everybody could end up buying a ticket for, even the "no" crowd.
Legislation creating a North Carolina lottery passed the state Senate Tuesday, prompting mixed reactions from some locals.
The bill was ready for Gov. Mike Easley's signature.
"What a battle," state Rep. Arthur Williams, D-Beaufort, said from his Raleigh office.
"I'm kind of excited about it," Williams added. "It's been a lot of hard work for me, a lot of us up here."
Williams served on a 15-member committee that drafted lottery legislation.
That measure made it through the House, but found a tougher road in the Senate, where Republicans and some liberal Democrats reportedly blocked passage for a while.
Senate leaders, including President Pro Tempore Marc Basnight, D-Dare, took advantage of GOP absences from the chamber to slip the lottery through.
"There were more angles used in this lottery deal than there are in a math book," commented Democrat Mort Hurst, chairman of the Martin County commissioners.
Hurst recently predicted the Senate would deadlock on the lottery, with Lt. Gov. Bev Perdue breaking the tie.
Perdue, a Democrat, is running for governor, Hurst noted.
"Did the Democrats pass the lottery or did the Republicans pass it?" Hurst asked rhetorically.
In Beaufort County, GOP conservative Commissioner Hood Richardson offered a "wow" to news of lottery proponents' victory.
"I will buy lottery tickets," Richardson proclaimed. "But, when you look at the economics of this for the average citizen, it is a lousy deal for the public as a whole."
The General Assembly could have gambled on a proposal to place the lottery in voters' hands, but the Jones Street molders of plans took a more in-house tack.
Under a local-option pitch that died, each of the state's 100 counties would have been empowered to hold referenda for up-or-down votes on the lottery's future.
Counties whose majorities voted "yes" would have gotten a lottery; the "no" counties would have lost out.
Richardson feels the lottery would have made the grade with voters in Beaufort County.
Hurst thinks the same thing would have happened in his county.
"Am I going to buy a ticket?" Hurst asked. "No. Why am I not going to buy a ticket? Because I don't gamble."
In Washington County, schools Superintendent Julius Walker Jr. said the numbers game will be OK if it benefits education.
"As long as we're not robbing Peter to pay Paul," Walker warned.
The school system could use funds the game would generate, he said.
In Raleigh, Amy Fulk, a spokeswoman for Basnight, was asked why the political planets were properly aligned for Tuesday's vote.
According to Fulk, a senator who plans to be absent can "pair" his vote with another senator, assuring his "no" vote is recorded along with a "yes."
Those votes would cancel each other out and would not change the destiny of the bill, Fulk noted.
Last week, Sen. Ham Horton, R-Forsyth, asked to pair his vote but didn't file for an excused absence, which he was supposed to do before pairing, Fulk said.
Basnight realized that, under the Senate's rules, Hamilton's pairing request could be refused.
"We chose not to do that (last week)," Fulk said. "In this case, we notified all 50 senators by phone, fax and e-mail Friday afternoon that we planned to come back to Raleigh (Tuesday) for full voting consideration" of outstanding bills, including the lottery.
The two Republicans who didn't show up were Harry Brown of Onslow County and John Garwood of Wilkes County, The Associated Press reported.
Brown and Garwood were granted leaves of absence but didn't ask to pair their votes, Fulk said.
Tuesday's moves infuriated many Republicans and probably upset some Democrats -- but not Easley, a Democrat whose education-legacy programs stand to benefit from lottery proceeds.
"I have worked very closely with Senator Basnight on this vote every step of the way," Easley said in a statement. "He has insisted that the rules be followed and has represented himself, the Senate and the state with great integrity. I resent the comments of other senators that imply otherwise."
In unrelated news, bills that would raise the sales tax in certain counties by a half-cent appeared stalled for the year. The bills passed the House. The Senate could address the sales tax issue in May's short session.
For now, it's back home for most of the lawmakers.
"We are gone," Fulk said.