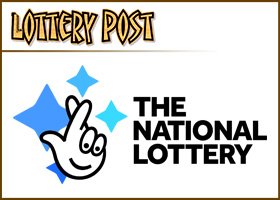 Gabrielle and Darren Nash should not have been surprised when they won the £15 million (US$26 million) UK Lotto jackpot on Christmas Eve — as it had already been predicted.
The couple from Stevenage, Herts, picked up their check at White Hart Lane, the north London home of Darren's favorite football team Spurs.
The pair then revealed Gabrielle's aunt had read in her horoscope that someone in the family would win the lottery.
They are planning to buy a house, go on vacation, and buy a car with their winnings.
The couple, both aged 34, have two young sons.
"I was doing the ironing and had just switched over to watch Casualty when I saw the Lotto numbers," Gabrielle said.
"I recognized them straight away and shouted, 'they're my numbers, we've won!'
"Darren was asleep but he woke up immediately and jumped up to fetch the ticket.
"We couldn't believe it was happening."
Wonderful feeling
"The fantastic news didn't start to sink in properly until the next day, but it made our Christmas Day celebrations extra special."
She has already been shopping, adding, "It's a wonderful feeling not to have to worry about the cost of things.
"The win means the world to us we can really secure the future and help our family."
The lucky numbers for the December 24 drawing of UK Lotto were 17, 21, 25, 27, 30 and 37.