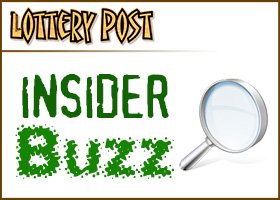 William J. "Bud" Post, the Venango County man who won millions in the Pennsylvania Lottery and then endured a fortune's worth of troubles, has died.
Post, 66, of 249 Grant St., Franklin, died Sunday morning at UPMC Northwest in Seneca.
Post became a local celebrity and later gained nationwide notoriety after winning $16.2 million in the lottery in 1988. An extravagant spending spree followed, then Post's life began to unravel.
His sixth wife moved out on him, his brother was convicted of trying to kill him, and his landlady successfully sued for one-third of his winnings. Various businesses he started with his siblings failed.
A federal bankruptcy judge auctioned off what was left of his prize payments - $4.9 million - to pay off his debts. He was left with about $1 million.
"I truly won the lottery of death, I think," Post said in 1996.
Post, who had been a carnival worker and cook, was convicted of simple assault in 1992 for firing a gun at an Oil City man who was at Post's house to collect on a bill. He received a six-to-24-month sentence, then spent six years trying to overturn the conviction.
The state Supreme Court refused to hear Post's appeal in 1998, and he was supposed to turn himself in and start serving his sentence. But he refused, repeatedly, and fled to Mississippi. Detectives eventually located him at his fishing camp there, then authorities returned him to Venango County.
Post was filling in holes with a tractor at his camp when he was found.
The lottery winner, who lived in relative obscurity since his release from jail, was featured over the years on television documentaries and talk shows and in national newspaper articles that focused on the pitfalls of winning millions.
Post, who grew up in the Erie area and served in the Army during the Korean Conflict, is survived by his current wife, Debra S. Wice. They were married in December 1997. Nine children, three stepchildren and 44 grandchildren also survive.