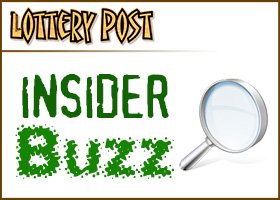 Gary Young said he should have known better, but the promise of thousands of dollars clouded his judgment a bit.
Now, the North Sewickley Township man is out more than $3,500, the victim of the latest scam to target the region.
In a letter dated Dec. 15, from the purported Transmerica POS Prize Pool Lottery, Young was told that he had until Dec. 30 to claim a $50,000 prize. To claim the prize, he had to take a Transmerica check, worth $3,950, and cash it, so that he could wire money to the lottery in Halifax, Canada.
Young said he took the check to a local bank, which he would not identify, and it eventually declared it a valid check, and deposited the money into Young's bank account. Just before the New Year, Young sent $3,650, at a cost of $184, through Western Union to Halifax.
Within a few days, while awaiting the "lottery proceeds" he would never receive, Young said he was in an area grocery store, and when he tried to pay for the items using his debit card, realized he was facing a financial disaster.
His bank, Young said, learned the check was fake, so to get its money back, dipped into Young's account, and virtually wiped him out.
A chagrined Young came forward to Beaver County detectives, not only to see if they could help him recover his money, but also to warn others that you can't get something for nothing.
"You just get greed in your eyes," Young, 52, said last week. "I could see sending my son to college. I could see lots of things."
Young, according to U.S. Postal Inspector Andre Richards, is not alone in his problem.
"Unfortunately, it's very prevalent these days," Richards said.
Along with the e-mail scams asking for thousands of dollars, and phone calls seeking Social Security numbers or other personal information, Richards said that scam artists are getting hold of valid bank account numbers and using them on fake checks.
Since it takes a little longer to discover the fraud, Richards said, the checks are thought to be valid just long enough that a person could lose a lot of money before the fraud is discovered.
Banks, Richards said, are not held responsible for the losses in cases like Young's, because, he said, the customer presented it to them in good faith. Young would not discuss what steps he has taken to deal with the issue with his bank.
"Unfortunately, people say if the bank cleared it, they're good to go, and that's not the case," Richards said.
Richards said federal agents in the United States are working with their Canadian counterparts to try to stem the flow of letters, but as the scams are becoming more sophisticated, the tougher it is to stop them.
Beaver County First Assistant District Attorney Anthony J. Berosh said that even though Young did some initial research, hoping to learn whether the lottery was legitimate, the scam artists know how to stay one step ahead.
"These scams are morphing," Berosh said. "Six months ago, what (Young) did to protect himself would have been good enough." Berosh said his office is trying to see if Young can be reimbursed for any of his losses through a state program that reimburses victims of crimes.
For those who find themselves the victim of a scam like Young, Richards said, they should file a complaint with the Federal Trade Commission, and also report the crime to the FBI or Secret Service.