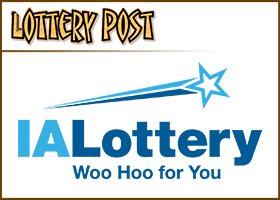 25 Burglaries Of TouchPlay Devices Happen In Six Months
On Wednesday morning, burglars stole cash from a TouchPlay machine.
The clerk at an east side Kum And Go at 2919 E. 14th St. said the theft happened around 4:30 a.m. Wednesday.
The lottery machines are in a separate room called the Gaming Center at the store.
The clerk told police that two men a one woman walked into the gas station together. The guys went into the room were the TouchPlay machines are located.

"He believes that a female that came in with two other males distracted him ... kept him preoccupied buying lottery tickets while the two males went into a separate game room where games are and forced their way into one of the machines," said Sgt. Todd Dykstra, spokesman for the Des Moines Police Department.
They got away with about $2,500.
Des Moines police are investigating video from the surveillance cameras inside the gaming center.
There have been 25 burglaries of TouchPlay machines in Des Moines in the past six months.
Debate On Lottery Machine Ban Starts In Senate
The battle to ban TouchPlay lottery machines is being fought Wednesday afternoon in the Iowa Senate.
A committee is debating whether to ban the machines from all 5,000 stores where they are currently being used.
A House committee Tuesday passed a bill that would order TouchPlay machines to be pulled out within 30 days. That bill must now be debated on the House floor.
A task force looking into TouchPlay machines is expected to release its recommendations next week.