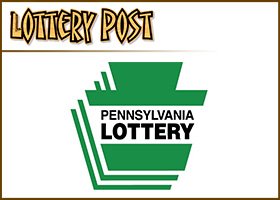 A New Salem woman wants a Fayette County judge to stop her former roommate from cashing a $1 million winning instant lottery ticket because she believes the money should be shared.
In a suit filed by attorney Samuel Davis, Yvonne Evans claimed it was her debit card used to pay for the $20 winning scratch-off ticket on which her roommate Mary Rechichar won the seven-figure prize.
Rechichar called Evans from Dan's Marathon Gas Station in Republic, where Rechichar worked, to ask Evans for the money on March 11. When she called Evans, Rechichar already had scratched off the ticket and knew it was worth $1 million, the suit alleged.
Rechichar called Evans and told her, "We won a million bucks," according to the suit. Davis said the "we" part of the statement and the fact that the women had treated past lottery winnings as joint, entitles Evans to half of the money.
Davis said that the account the money came from was a joint one, but noted that it was Evans' bank card that was used to pay for the $275 Million Cash Extravaganza scratch-off ticket. The suit indicated that Evans has the receipt from that transaction.
The women were "friends who shared a residence together," Davis wrote in the suit. They shared bills and played the lottery together on a daily basis, which included buying scratch-off tickets. Because the daily lottery play was a joint venture, the women agreed to split the winnings, the suit alleged.
On March 13, the suit stated that the women mailed the winning ticket claim to the Pennsylvania Lottery Commission to collect their winnings. Rechichar has since moved out of their home, and on March 20, told Evans she would not split the winnings with her, the suit claimed. The suit called the refusal "mean-spirited."
"The lottery winnings in question are of the utmost value to the plaintiff, inasmuch as they represent a total yet-to-be-paid amount of $500,000 and (Evans) cannot possibly in her foreseeable future earn or replace such a tidy treasure," Davis wrote.
In a Wednesday filing, he asked a judge to issue an injunction prohibiting Rechichar from cashing or spending any of the winnings, arguing that Evans is entitled to half of the $1 million prize.
According to the Web site for the Pennsylvania Lottery, the odds of winning the $1 million prize in the $275 Million Cash Extravaganza game are 1 in 960,000.
The site describes the game as the state's "largest instant game payout ever." Players must match their numbers with the ticket's listed winning numbers. If that happens, the player wins the prize listed under the matching number, the site description indicated.