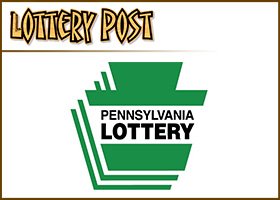 Cathy Young said was stunned Tuesday to learn that a former friend claims that she refused to split a $100,000 Pennsylvania lottery jackpot with him.
She said she was helping William A. Lucas Jr. get back on his feet after serving a prison sentence and he's already depleted his share for new tow trucks for his brother's business.
"All I did was feel sorry for him," said Young, who lives in North Union Township.
Lucas, 36, also of North Union, sued Young in Fayette County yesterday, claiming she refuses to divide the top prize from a $100,000 Supercash ticket scratched on Aug. 11.
Young, 48, who runs North Side Market, admitted she played some lotto games with Lucas, but said she let him write checks and use a debit card from an account she set up for the $75,000 instant payout.
She said she paid him in September, but closed out the account when she thought he was going to overspend his portion.
"His was gone," Young said when a reporter informed her of the lawsuit. "That's a bogus story."
Lucas could not be reached for comment about the lawsuit, which was filed by Uniontown attorney Ewing D. Newcomer.
The suit indicated the two scratched off a $100,000 Supercash ticket. Those tickets cost $5 each and $100,000 was the top prize.
The odds of winning one of the 12 $100,000 top prizes were 1 in 600,000, according to the Pennsylvania Lottery Web site. There were 12 chances to win on each ticket and other prizes ranged from $25 to $2,500, according to information on the site.
Sales for the game ended in November.

Ten years ago, a Fayette County jury convicted Lucas of aggravated assault for the 1995 beating of a Somerset County woman who drove him home from a bar.
Before Judge Gerald Solomon sentenced him to 5 to 12 years, Lucas professed his innocence and claimed the victim fell out of a second-story doorway.
The woman suffered 12 broken bones, according to trial testimony.
The judge also ordered Lucas to pay $21,000 in restitution to the woman and $35,000 to the state's crime victims compensation fund.
He appealed the conviction and was free on bail until March 1998, when the state Superior Court denied his appeal. He spent a brief time in jail after that denial, but was again released on bond while the conviction was appealed to the state Supreme Court. The court refused to hear the case in late 1998, and Lucas was taken to prison to serve his sentence.
He subsequently filed two petitions under the Post Convictional Relief Act. Those petitions and appeals of them were all denied. The last denial came in July 2005.
Lucas' lawsuit is the second in Fayette in the past year dealing with a claim for half of a lottery jackpot.
In October, a Redstone Township woman settled a lawsuit with her ex-lover over $1 million in winnings from a March scratch-off ticket. The terms of that settlement are under seal.