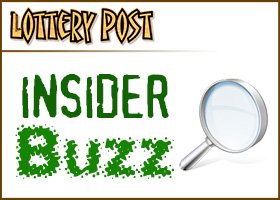 Jackpot Over $540,000 and Growing
The lotteries of Delaware, Rhode Island, and West Virginia have begun operation of America's first multi-state video lottery game.
"Ca$hola" (pronounced cash-O-lah) features a shared prize pool that will create the progressive jackpot game for players in all three states; a jackpot that currently has an annuity value of over $540,000 and grows until won.
Sales of the Ca$hola game have begun at video lottery terminals (VLT's) located at tracks in the three states. Through the end of July more machines will be added to the progressive jackpot system.
The Ca$hola jackpot starts at $250,000 and will grow to an expected average jackpot of $1 million about once a month — perhaps reaching $2 million or more. The game can be played in penny, nickel, or quarter denominations, to be determined by each jurisdiction.
Ca$hola is the first multi-state progressive video lottery game to be offered among U.S. states. The three lotteries of West Virginia, Rhode Island, and Delaware have each operated progressive jackpot games at a single location and also at multiple locations within their respective states, but Ca$hola is the first game to tie together VLT's from different manufacturers and different central computer systems located in different states.
To comply with local laws and rules, each participating machine will offer two components of the game, the base game with odds and payouts unique to each jurisdiction, and the common progressive jackpot game available to all players. To qualify for a progressive jackpot win, players must use the max bet option — a $2.25 play.
The odds of winning the jackpot are one in seven million.
Ca$hola's jackpot is based on a 20-year annuity and will also be available as a cash option payment.
The jackpot management system (JMS) was specially built for the project by Gtech Corporation. The Gtech system will be run out of the company's Communications facility located in Austin, Texas.
The system's LCD jackpot screens, sales reports, and finances will be coordinated through the Multi-State Lottery Association (MUSL), the non-profit organization owned by the state lotteries to run multi-state games such as Powerball.