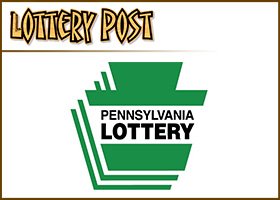 The executive director of the Pennsylvania Lottery is leaving his post to work for the owner of the Philadelphia Inquirer and the Daily News, the state and the company announced Thursday.
Ed Mahlman will be chief marketing officer for Philadelphia Media Holdings, which is trying to prove the notion about daily newspapers being in decline wrong with its recent purchase of the Inquirer, Daily News and related properties.
In a statement, Pennsylvania Gov. Ed Rendell lauded the work Mahlman did for the lottery, pointing out that revenue has increased by $1 million — it was a record $3.07 billion in the most recent fiscal year — since he took over in February 2003.
During that tenure, the lottery introduced the Match 6 and Millionaire Raffle games, added about 1,400 sales locations and introduced its Gus, the Second Most Famous Groundhog in Pennsylvania mascot.
Rendell said the lottery is now "one of the most efficient and fastest growing state lotteries in the country and it's a model for other states."
In his new job, Mahlman will report to Philadelphia Media CEO Brian Tierney.
Tierney, founder of the city's Tierney Communications advertising agency now owned by Interpublic Group of Cos., said Mahlman "knows all aspects of marketing and advertising, from the big concept down to the point of sale and will now apply this tremendous experience to our newspapers and online properties."
Tierney led a group of local investors in buying the newspapers, philly.com and other properties from McClatchy Newspapers of Sacramento, Calif., this summer for $562 million.
McClatchy bought the Philadelphia newspapers as part of its larger deal to buy the Knight Ridder Inc. chain and decided that they did not fit the company's strategy of buying in growing markets.
Tierney has insisted his group will be able to turn around circulation declines with better marketing.