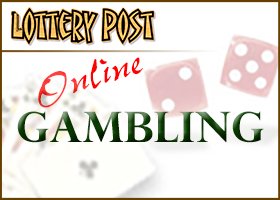 A group representing 5,000 small banks is opposing a tool lawmakers hope to use to stop online gambling, posing a challenge to what is widely seen as the government's best shot at cracking down on the activity.
The Independent Community Bankers of America, whose members range from New York's Metropolitan National Bank to Colorado's First National Bank of Las Animas, is objecting to a proposal winding its way through Congress that would require financial institutions to block payments between U.S. residents and online casinos. The group fears enforcement would be burdensome — if not impossible — given the way the transactions are processed.
At issue are the electronic transfers that many gamblers use to move money between their bank accounts and offshore casinos. Such transfers, which often go through a third-party payment company, are the lifeblood of the online gambling industry. (Another aspect of the legislation, which the banking group doesn't oppose, would formalize a ban on using credit cards to fund accounts. Many banks began voluntarily blocking such transactions five years ago, at the request of regulators.)
"It's very tempting to think the banking industry can stop this kind of stuff because people pay for it through banks, but the fact is the system just wasn't really designed to do it," says Steve Verdier, a lobbyist for the ICBA, based in Washington. The group is asking the Senate, which will return from recess next week, to revise a House of Representatives version of the bill that passed in July.
The group says that, unlike credit-card payments, the electronic transfers aren't coded to show what type of business is on the receiving end. They argue the existing system used to process such payments would require a massive — and costly — overhaul to allow banks to identify transactions with online casinos amid the flood of other electronic payments that banks handle each day. The system used by the casinos is the same one used for a multitude of transactions, including direct deposits of paychecks and automated payments to utility companies.
What's more, some gamblers use physical checks to move money into gambling accounts or receive winnings. The proposed law could require banks to block those transactions, too, though banks say they have no system in place to do so.
Lawmakers have been debating for years about how to rein in offshore Internet casinos, which generated about $12 billion in revenue last year, with about half coming from Americans, according to gambling-industry research firm Christiansen Capital Advisors. Those efforts have gained momentum in recent months. In July, federal authorities arrested the chief executive of Costa Rica-based BetOnSports Plc as he changed planes in Texas during an international flight, and charged him and 10 others involved with the company with racketeering and fraud for taking bets from Americans.
The Justice Department contends the 1961 Wire Act and other federal laws make it illegal for businesses to take bets over the Web from U.S. residents. Previous congressional efforts to pass an explicit ban of online gambling have stalled, in part, because of questions about enforcement. The new measure gained steam this year, in part, as Republicans sought to distance themselves from the scandal surrounding Jack Abramoff, the lobbyist who helped kill an Internet gambling ban in 2000.
"It's the only approach I know of that has a hope of making a significant dent in Internet gambling," Rep. Jim Leach (R., Iowa), co-sponsor of the proposed Internet Gambling Prohibition and Enforcement Act, says of the effort to block money transfers. He acknowledges that the law would require greater regulation of the banking industry, but points to a provision that directs the Federal Reserve and the Treasury to come up with an implementation plan that wouldn't be overly burdensome for banks.
Sen. Jon Kyl (R., Ariz.), who has led several failed efforts in recent years to crack down on online gambling, is expected to introduce a version of the bill in the Senate. A spokesman declined to comment on the opposition from the banking group.
The American Bankers Association, which represents the nation's biggest banks, such as Wells Fargo and Bank of America, has not voiced the same level of concern that has come from the organization representing smaller banks. But Laura Fisher, a spokeswoman for the larger Washington-based group, says any decision to require the blocking of electronic payments and checks would be onerous. "You are talking about manually checking 40 billion checks a year for the payee and making an assessment of whether it's for an Internet gambling site or restaurant," she says. The U.S. Chamber of Commerce, in a recent letter to U.S. senators, said it is concerned about deputizing banks "to enforce social policy."
"This would be a huge blow" to banks, says Ellen Zimiles, chief executive of New York-based Daylight Forensic & Advisory, which advises banks on regulatory compliance. "It would be extremely challenging, and it would take their efforts away from all the other things they're trying to do right now," such as helping authorities flag terrorist financing.
Ms. Zimiles, a former assistant U.S. attorney in New York, says it is already difficult for banks to identify electronic transfers involving people and groups that are on government lists of known terrorists and drug dealers. Besides overhauling their systems to block online gambling payments, the banks would need constantly updated lists of names of known online casino operations. "If they're not given exact names to look for, it's a needle in a haystack."