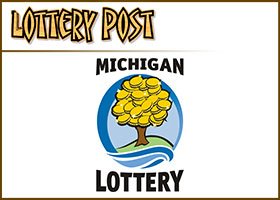 Scratch-off ticket wins honors as best new game; school aid fund shattered records this year.
The Michigan Lottery's decision earlier this year to go to the dogs has earned it a coveted prize of its own.
Michigan's "Lucky Dog" scratch-off ticket was named the best new instant game of the year by the North American Association of State and Provincial Lotteries, which includes 52 lotteries in the United States, Canada and Mexico. More than 2,350 instant games were in the running for the award, which was announced at the association's annual meeting in Chicago last weekend.
"It's an honor, and we're excited and proud," said Lottery Commissioner Gary Peters, who is searching for a spot to showcase the soon-to-arrive trophy.
Peters said the recognition is great. But on Tuesday he had even bigger news to report: for the third straight year, the Michigan Lottery has shattered records.
During the fiscal year that ended Sept. 30, lottery sales were $2.2 billion — up 7 percent from the previous year.
Players collected $1.3 billion in prizes, up from $1.16 billion.
And the school aid fund, where lottery profits are shipped, collected $685 million for K-12 operations, up from $667 million.
Instant ticket sales set a record of $712 million. Peters said to sustain the interest of players his staff must come up with 70 new instant games each year.
None proved more popular than the "Lucky Dog" game, which featured the mugs of seven Michigan canines.
The state printed 5.3 million of the $1 tickets. The game sold out in just seven weeks, a blistering pace by lottery standards.
Peters, a former state senator in his fourth year at the lottery helm, said the sales record is no small feat considering the 20 casinos operating in Michigan and the economy.
In hopes of keeping the edge, Peters has been assembling focus groups of players to see what they think of a possible new instant game, where instead of scratching to find winning numbers, the player would push a button on an electronic instant card. It's been successful in Iowa and Kansas. If it gets the green light here, Peters said the ticket could be available next year.
Andi Brancato, the lottery's public relations director, was among those present when the "Lucky Dog" award was announced in Chicago.
"It was like being at the Academy Awards," she said. "People were screaming. I'm glad I wore something glittery."